Online learning has shown significant growth over the last few years. In many ways, the internet has allowed education to become more widely accessible to a greater number of people.
Many top universities are also democratizing education by offering online courses that students can complete at their own pace.
In this post, we're going to review the 9 best WordPress plugins for schools and education. We'll also look at how schools and educational institutions can use these to create learning management systems, student admission platforms, and other eLearning applications.
Let's get started! 👇
What kind of WordPress plugins do school websites need?
Schools need a way to effectively manage student data and educational materials. Different plugins can help solve different problems, allowing schools to streamline their day-to-day operations, reduce the workload for staff, and run more efficiently.
WordPress plugins can provide solutions for the following use cases and more:
Student registration
Event planning
Document management
Online Library
Teacher database
Student database
Student portal
All of these applications are possible to build using WordPress, but you'll need the right plugins in order to do so.
What should you look for in a WordPress education plugin?
There are thousands of WordPress plugins out there. Selecting the right ones for your website can be a challenge unless you know what to look for. Here are three factors that schools should prioritize when selecting a WordPress education plugin.
Ease of use
Schools should prioritize WordPress plugins that are user-friendly because they often have a diverse range of staff members, some of whom may not have advanced technical skills.
A plugin that is easy to use ensures that various staff members can efficiently manage and update the school website without extensive training. This accessibility encourages regular content updates, which are crucial for keeping the website current and engaging for students, parents, and the community.
Affordability
Budget constraints are common in educational institutions, making cost-effectiveness a vital consideration. Schools should select WordPress plugins that offer the necessary features without burdening the institution with high expenses.
Affordable plugins allow schools to allocate their resources more efficiently, investing in other essential areas of education while still maintaining a functional and dynamic website.
Easy to maintain
Selecting plugins that are easy to maintain is crucial for schools because it minimizes the need for continuous IT support and troubleshooting.
Plugins that are well-documented and regularly updated ensure the website's longevity and security, reducing the risk of downtime or vulnerabilities. This, in turn, helps schools maintain a reliable online presence, which is essential for communication and information dissemination to students, parents, and the wider community.
Reviewing the 9 best WordPress education plugins for schools and universities
When building a new school website or web app with WordPress, it's important to choose the right plugins for the job. The plugins you choose will depend on the functionality you need. That said, there are several plugins that can be used in a multitude of different ways!
Here are 9 of the best WordPress plugins for schools and eLearning institutions.
1. Gravity Forms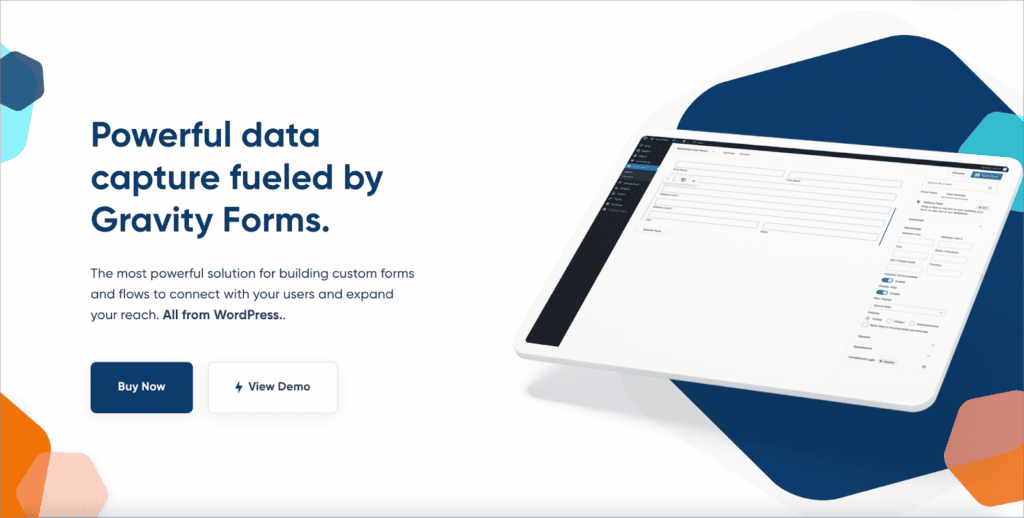 Most school websites and education-related applications require forms of one kind or another. This could include admission forms, contact forms, registration forms and more.
Gravity Forms is the ultimate form builder plugin for WordPress and the best WordPress form plugin for schools! Gravity Forms allows you to create powerful web forms using a visual interface (no code required!).
With Gravity Forms, you can create:
Student registration forms
Simple contact forms
Assignment submission forms
Forms for uploading files and documents
A school admission form
… And much more!
The team behind Gravity Forms also offers several extensions, allowing you to integrate your forms with other popular applications, such as payment gateways and email automation platforms.
Another advantage of using Gravity Forms is that you'll gain access to a powerful ecosystem of Certified Developers that create and maintain a range of useful add-ons!
Key features of Gravity Forms:
Create an unlimited number of forms for your website
Choose from a range of field types and build forms for any use-case
Easily review and edit form submissions
Send notification emails when a form has been submitted
Pricing:
Starting at $59 for a single site license
2. GravityView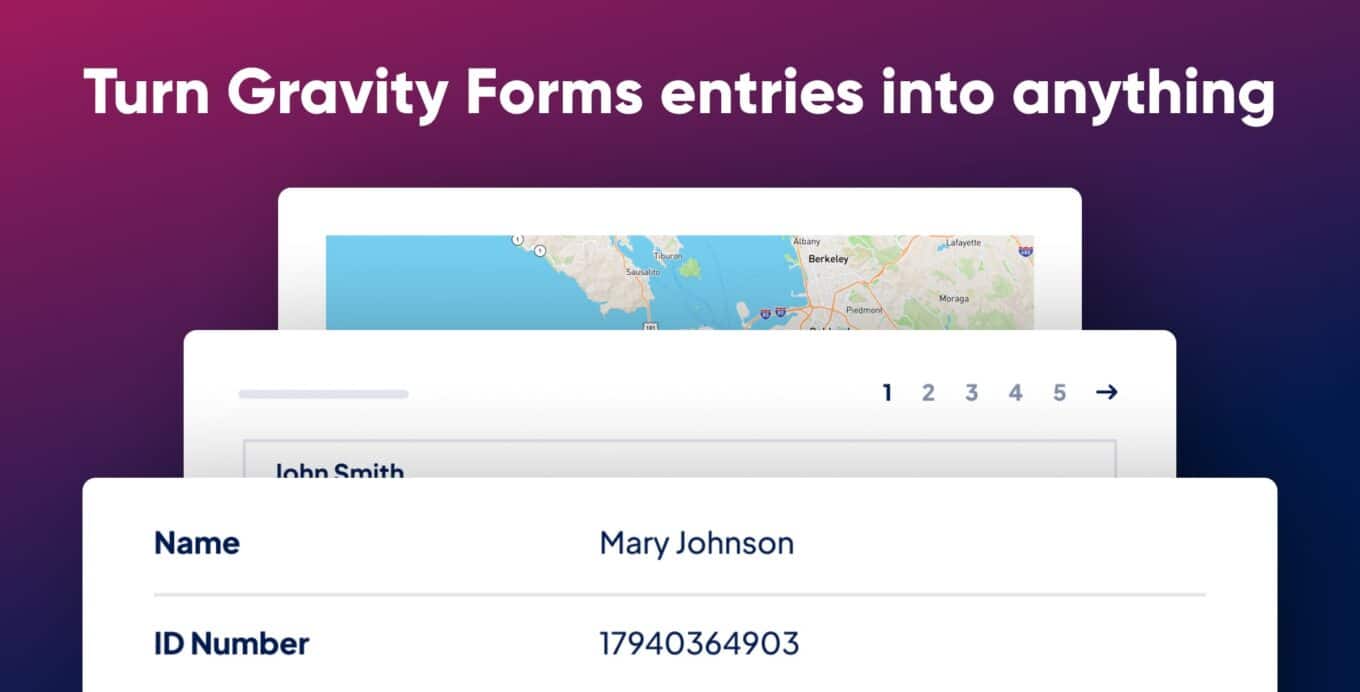 GravityView is an add-on for Gravity Forms. GravityView allows you to build powerful applications and information system using Gravity Forms as a base.
While Gravity Forms allows you to collect data, GravityView makes it easy to display, manage, export, and edit that data directly on your website. GravityView is built for ease of use, with a simple interface requiring no technical knowledge. This is what makes it ideal for schools and universities.
Here are a few examples of things you can do:
Students fill out a registration form on your site, and GravityView creates a user profile page for them
Staff upload documents through a Gravity Form and you use GravityView to create a document management system
Students upload assignments through a Gravity Form and you approve them using GravityView's built-in approval system
Users submit information for their profiles and GravityView puts them into a searchable database or directory for staff or students
Staff members record a student's grades through a Gravity Form, and GravityView outputs a student report card
Think of GravityView as an "app builder for Gravity Forms". It's a flexibile plugin that allows you to create different interfaces using a drag and drop editor (no code required!).
Rochelle Victor, a designer working in education, used Gravity Forms and GravityView to build a Student Information Management System (SIS) for her school. The platform includes an online library, a report approval system, and a job application portal!
Here we've just given you a snapshot of what's possible using GravityView!
Key features:
Preset layouts and templates so you can get up and running in no time
An intuitive drag-and-drop builder for creating interfaces, tables, and directories
Detailed documentation and tutorials to help you get set up
Pricing:
Starting at $99 for a single site license
3. LifterLMS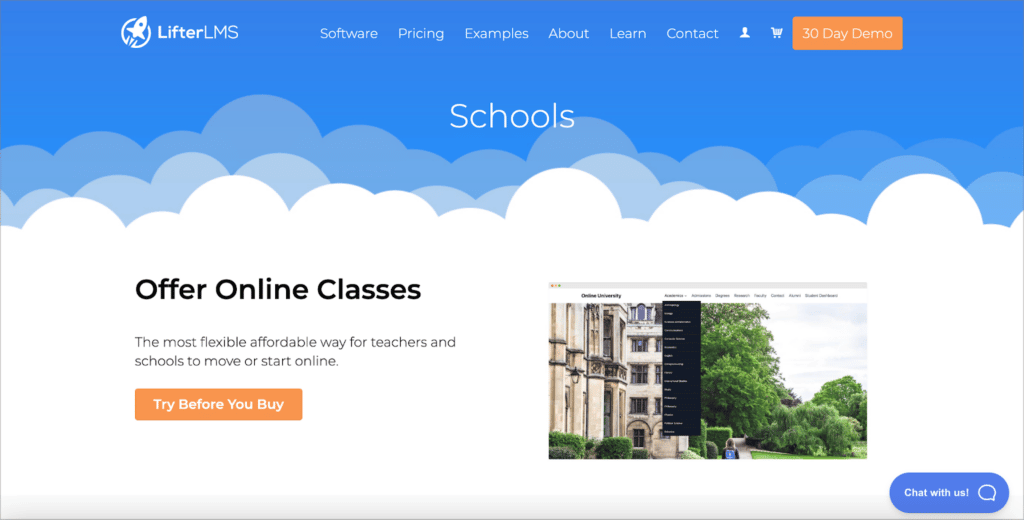 LifterLMS is a WordPress education plugin that turns your website into a powerful learning management system. LifterLMS is an affordable and robust solution for schools looking to move online.
Educational institutions that are planning to conduct online courses are often overwhelmed at the work and expertise it requires to set up an integrated online learning platform. LifterLMS removes these barriers by offering a complete solution. Simply install the plugin and you're ready to go!
LifterLMS enables you to create online courses, manage student enrollments, maintain security and privacy, and export analytics reports. Another advantage of LifterLMS is that you can start small and scale up as your institution increases in size.
Key features:
Create course with multimedia lessons
Offer downloadable worksheets and files for offline learning
Offer certifications upon completion of a series of courses
Pricing:
The basic plugin is free with a premium version starting at $199
4. LearnDash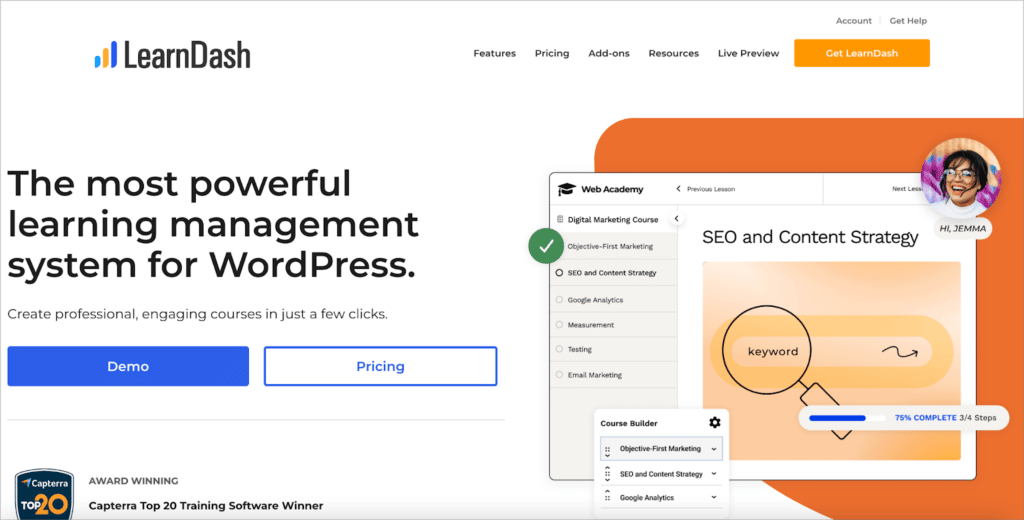 Like LifterLMS above, the LearnDash education plugin also provides a learning management solution for WordPress.
LearnDash offers an easy-to-use interface for schools looking to create online classes, enroll students and deliver content dynamically. With the drag-and-drop course builder, you can create new courses in minutes.
LearnDash also integrates with several other WordPress plugins and applications, including Gravity Forms, MailChimp and more!
Key features:
An advanced quiz module with eight different question types
Ability to drip feed content and require videos to be viewed
Control access to courses and modules through setting prerequisites
Enabling student communication through discussion forums
Pricing:
Starting at $199 for a basic license
5. Elementor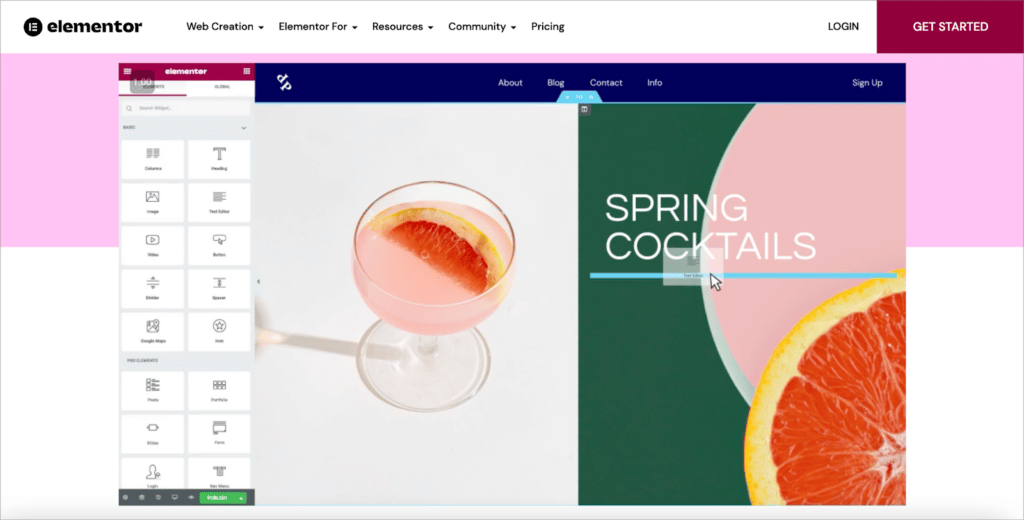 Elementor is a page builder plugin for WordPress that makes it easy to design attractive websites and construct complex layouts without writing any code. The plugin includes an intuitive, drag and drop interface, allowing you to build page layouts on the front end.
If you're designing a new website for your school, Elementor may be the tool you need to bring your ideas to life! The Elementor plugin is free and includes over 100 different modules for all different needs.
Key features:
Drag and drop, no code editor for less technical users
Premade website designs that you can use as a starting point
100+ widgets for adding any kind of content to your website
Pricing:
Starting at $59 for a single site license
6. Yoast SEO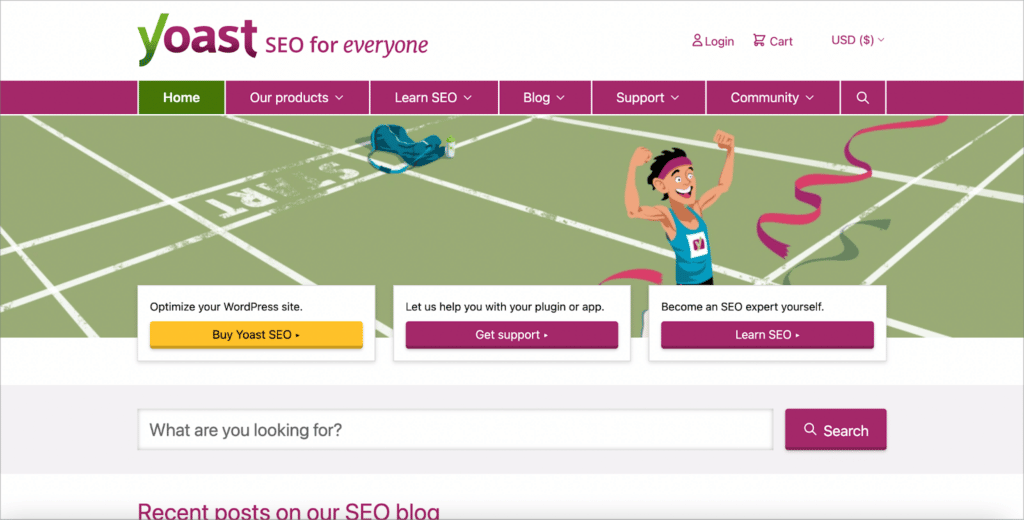 Yoast SEO is a plugin for WordPress that helps you optimize your website for search engines.
By installing and configuring the Yoast plugin, you can increase the chances of your website ranking higher in search results. This can lead to more exposure for your school, or online institution.
Yoast SEO also includes a feature called "Workouts" which are short tutorials that "guide you through important routine SEO tasks and help you identify optimization opportunities".
Key features:
Create SEO-friendly content targeting important keywords
Prevent your site visitors from ending up on dead links
Add structured data to your pages, helping Google to understand your content
Pricing:
While the core Yoast plugin is free, they also offer a premium version starting at $99
7. Events Calendar
The Events Calendar plugin makes it easy to manage events on WordPress. This makes it a powerful education plugin, as it allows schools to manage their upcoming events, display them to the public, and manage attendees—all from their own website.
Using the Events Calendar ticket bundle, you can also sell event tickets directly from your website! Although the plugin calls itself a calendar, there are other views that you can use when displaying events on your site. This includes the month, list, day, and map view.
Key features:
Set timezones for your events so everyone is on the same schedule
Display your events by day, month or in a list
Sync events with Google or Apple Calendar
Set up recurring events that happen every day, week or month (e.g. school assemblies)
Pricing:
The core plugin is free, with a premium version starting at $99
8. UpdraftPlus
UpdraftPlus isn't known as an education plugin, but it does provide functionality necessary for almost every website—automated backups! If you run an education site, the last thing you want is for your site to get hacked, or suffer from some form of technical problem.
UpdraftPlus helps mitigate these issues by allowing you to perform scheduled backups of your site and restore your data when needed. The plugin will create copies of all your important files, databases, plugins, and themes, keeping your site safe in case of hacks, server crashes, or user error.
Key features:
Scheduled backups of all your websites important content, databases and files
The ability to migrate your website data from one site to another
Store website backups on your Google Drive or other locations
Pricing:
The core plugin is free, with the premium version starting at $70.
9. MasterStudy LMS
MasterStudy is a powerful WordPress education plugin that allows you to create and sell online courses. If your school is looking to move into the eLearning space, this is a plugin that you may want to try out.
MasterStudy is a Learning Management System (LMS) designed for WordPress educational websites that offer courses or other educational materials. The plugin allows you to design and host courses on your website without writing any code.
Key features:
Assign students to courses and review their performance
Award students for thier achievements with custom certificates
Communicate with students via direct messages, and email notifications
Pricing:
The basic version of the plugin is free with a premum version starting at $79
Answering common questions related to WordPress and education
If you're wondering whether WordPress is the best platform for your school or education website, we'll help you decide by answering some commonly asked questions.
Is WordPress good for a school management system?
Yes. Although WordPress itself is a content management system, you can use it for a school management system too by installing one or more plugins with the functionality you need.
What's the best wordpress plugin for school management?
The best WordPress plugin for school management depends on the unique needs of your school. Gravity Forms, GravityView, and LifterLMS are all powerful plugins that may work for you.
What's the best free wordpress plugin for school management?
This will depends on the needs of your school. However, LifterLMS, and MasterStudy LMS are both powerful education plugins that have free versions available.
Do universities use WordPress?
Yes! In fact, several universities and higher educational institutions use WordPress to powerful their websites, including the Indiana University School of Medicine, and New Mexico State University.
Build your education website using the best WordPress plugins for school management
Online education has seen a dramatic rise in recent years. Because of this, more and more schools and educational institutions are looking to build online platforms for their students.
In this post, we introduced you to 9 of the best WordPress plugins for education. Whether you run a school, college or online learning platform, these plugins can help you create online courses, build student information management systems, improve your page designs, and more.
If you found this post helpful, subscribe to our newsletter below so we can keep you updated about new content!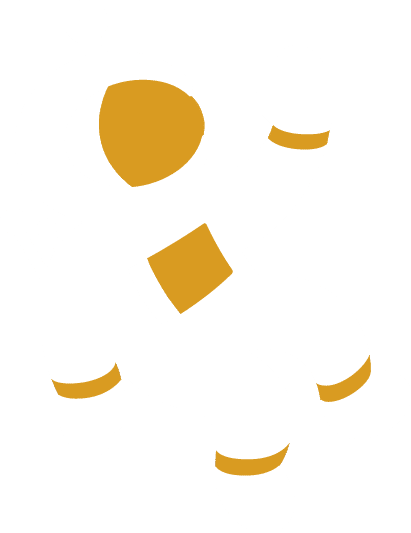 Helpful tips right in your inbox.
Subscribe to our biweekly newsletter for tips, special offers, and more!
Helpful tips right in your inbox.
Subscribe to our biweekly newsletter for tips, special offers, and more!