Turn your Gravity Forms submissions into useful content.
Gravity Forms collects data. GravityView displays the data.
Build useful web apps, with #lowcode or #nocode.
Put that easily-collected content to work using these layouts:
Display Entries with Ease & Confidence
Unlimited Views

Make Views until you float away. There is no limit to how many you can create.

Approve & Reject Entries

Approve each entry before it goes live. If you want to allow all entries, that works too.

Edit Entries From the Front End

No need for the admin dashboard: edit the entry in the original Gravity Forms form…and allow users to edit the entries they created.
Powerful Front-End Features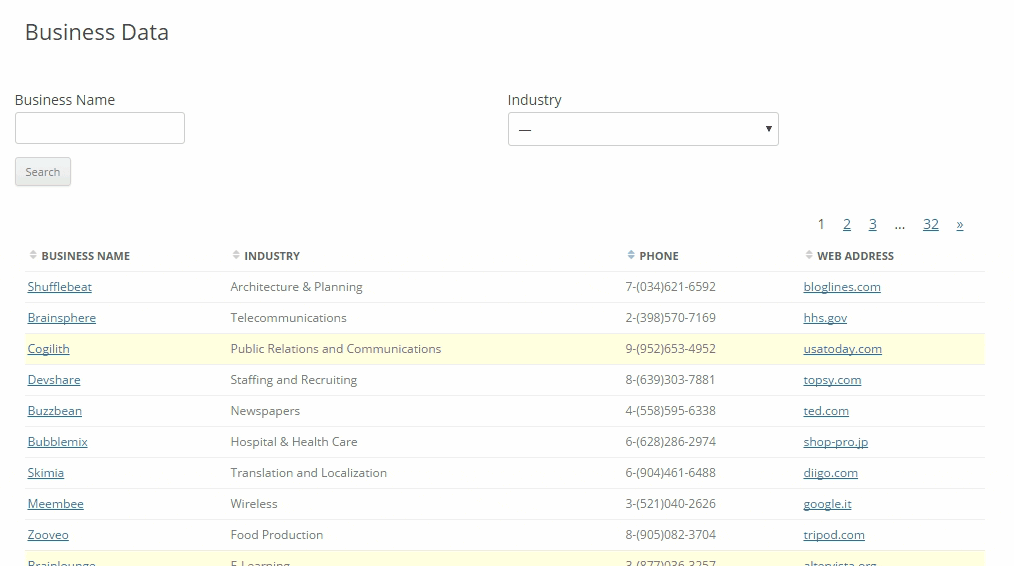 Search

You have a lot of data. Easily search entries.

Sort

Any column will sort by values with just a click.

Filter

Filter entries by parameters setup in your View.
Customize Your Views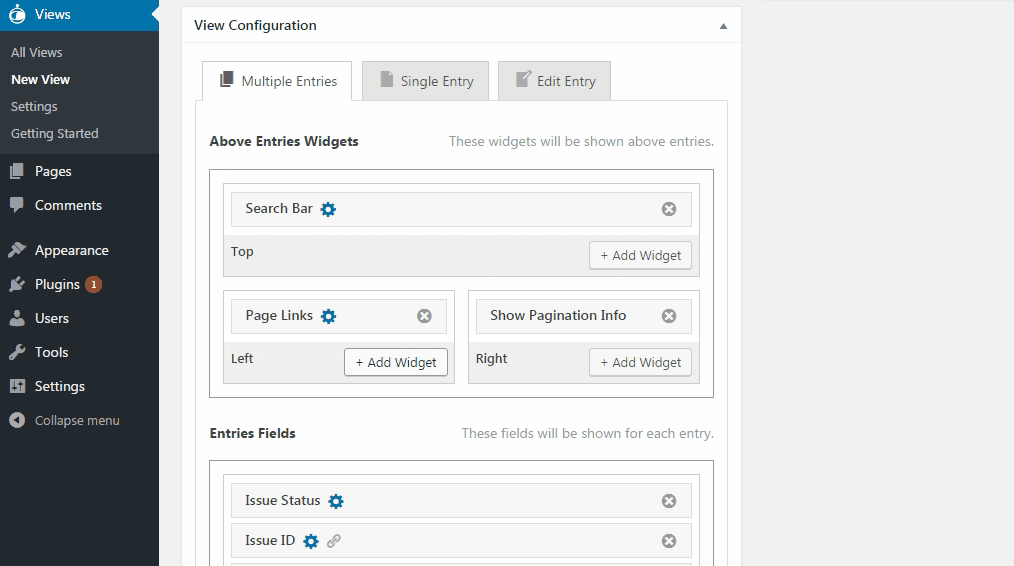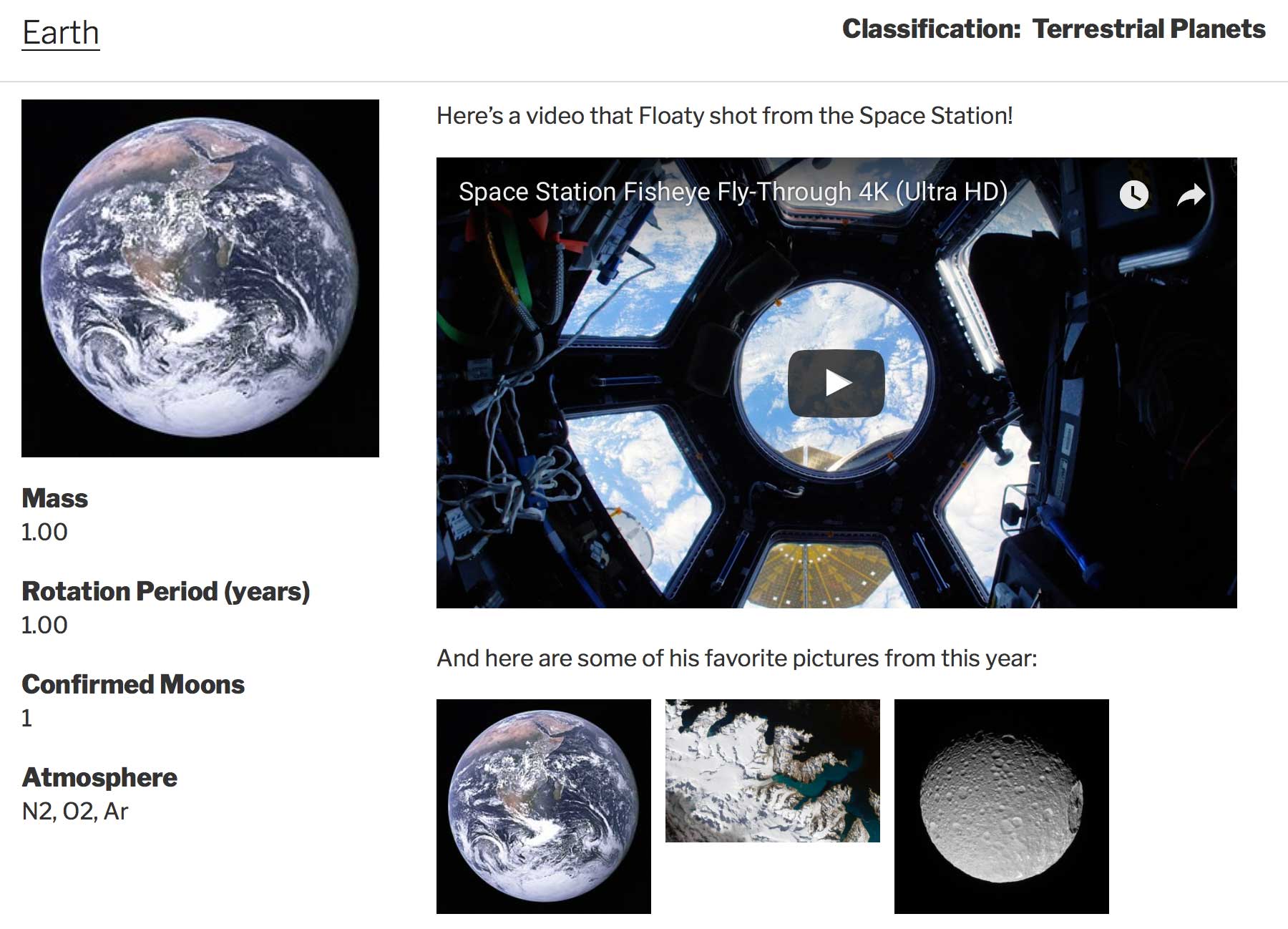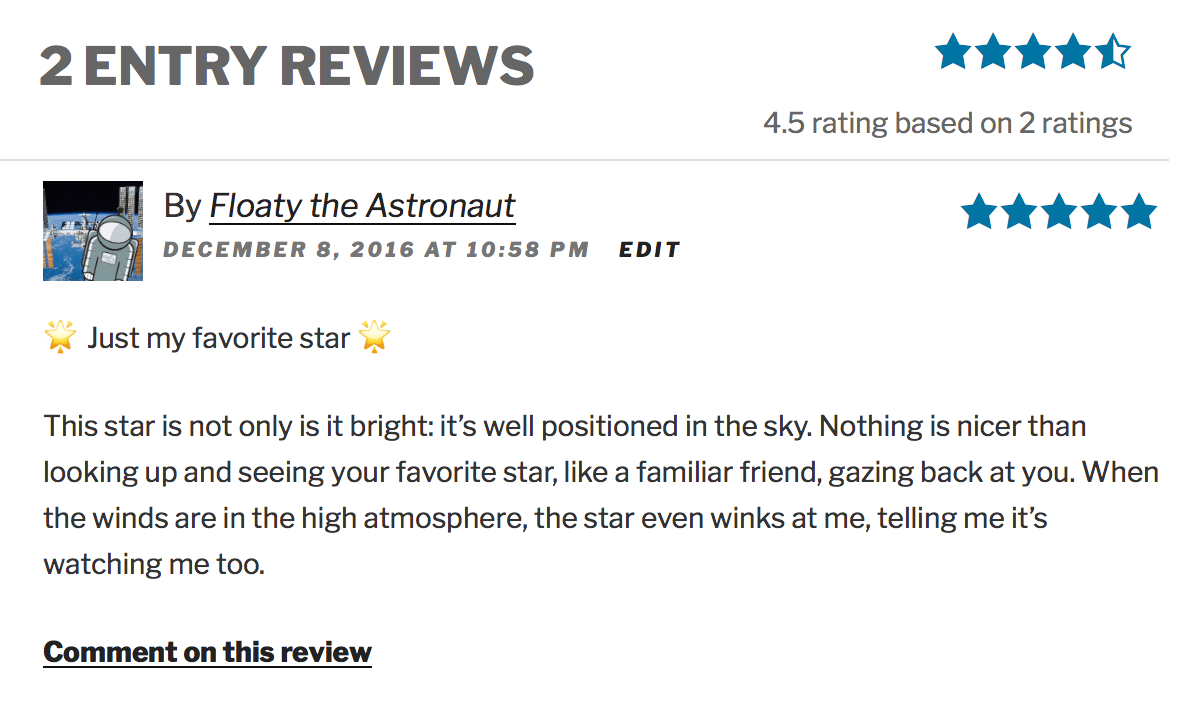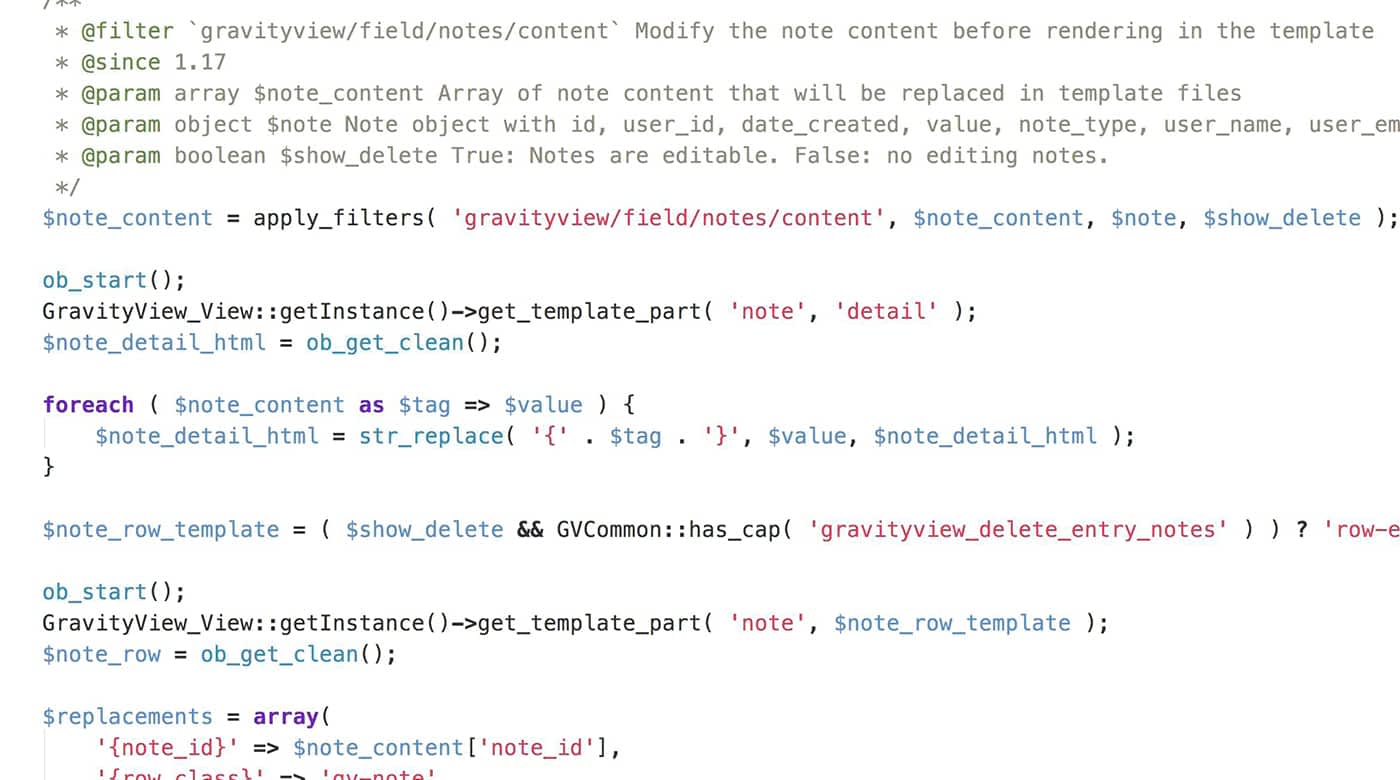 Drag-and-Drop

Lay out your content using the drag-and-drop editor.

Images, Audio, and Video

Media uploaded using Gravity Forms is easy to display in Views. Show off the images with photo galleries.

Ratings & Reviews

Allow site visitors to rate entries (using stars or up/down votes). Then sort your Views by rating.

100% Customizable

Know code? Create custom layouts and design with CSS. Features tons of WP developer hooks for full customization.
More to Love about GravityView
Gravity Forms Add-Ons Compatible
GravityView works with all official Gravity Forms Add-Ons. We work well with the Gravity Forms ecosystem.
Multilingual
GravityView is available in English, Turkish, Bengali, German, French, Italian, Dutch, Hungarian, Portuguese, and Romanian. Don't see your language? Contribute a translation!
Featured Entries
Want specific entries to always show first? Simply "star" them in the Admin panel and voila!
Awesome Support from Rafael E., Rafael B., and Zack
We're here, we're real, and we're nice. We maintain the plugin and love our customers. We tend to use emoji in our responses. Please ask us a question, or just say hi!
Great for Paid Directories
Use a payment Add-On for Gravity Forms, configure your View, and just like that you have a paid Directory!
Front End Edit Entries
Edit entries on the front end of your site, inside the original Gravity Forms form. GravityView allows users to edit their own entries, too! You choose who can edit, and which fields they can edit.
GravityView has deeply integrated with DataTables, the best script for working for tabular data. Browse, filter, and sort entries with live updates. Included with Core + Extensions and All Access Pass.
Constantly Improving
In the past year, we made an average of 12.25 changes to GravityView per week. That is over 50 improvements to GravityView in the past month. This is live data–we're going strong!
Is GravityView right for your project?
There's only one way to know for sure…
Give it a Try!
30–Day Refund Guarantee
Fewer than 1% of our customers request a refund, but when they do,
we make it easy.
"Customers Love GravityView!"
I started working with the GravityView plugin a few months ago. In that time, I have been able to build a map based website that, short of spending a small fortune on coding, would not have been possible. For a web developer, the combination of Gravity Forms & GravityView is very empowering. And the support I have received from the GravityView team is quite simply outstanding. Thanks guys! To use the modern vernacular - you rock!
GravityView is the missing puzzle piece I have been searching for to accomplish many ideas I have had for my clients' websites. Instead of hiring a programmer or seeking out other complicated (and more expensive) plugins, all it takes is Gravity Forms + GravityView + a bit of imagination, and I've got a powerful solution that makes me look like a genius! Thanks Zack and the GV team!
GravityView makes it a lot easier for me to use Gravity Forms on my WordPress site, and between the two tools I've been able to make website functions that make my co-workers jaws drop without needing to write a line of code. The support has been responsive, patient, and effective. Thank you GravityView for making me (and my websites) look great!
I have lots of plans to continue building out more of our internal functionality with GravityView. It's going to allow me to build out the functionality MUCH faster than if I had to do it myself, coding via the Gravity Forms API. I would highly recommend GravityView to anyone who needs to actually work with Gravity Forms entries in a meaningful way.
So Much Love for GravityView!
Gravity Forms makes collecting data easy and GravityView makes displaying that data a breeze. GravityView is the perfect compliment to Gravity Forms and a powerful tool to have in your WordPress arsenal.
The essential add-on for Gravity Forms. Put your form builder to work. It's very efficient. It's something your clients will love you for.
GravityView makes it exceptionally easy to show entries from Gravity Forms on your website. This is the solution that I wished had existed many moons ago.
This is phenomenal. Not going to lie, my jaw dropped to the floor when first playing with it. The UI is awesome.
GravityView is a powerhouse Gravity Forms plugin. It doesn't just let you display entry data, it lets you build Gravity Forms-powered applications.
…I can assure you it's as easy to use as they say it is. Just a simple user interface that does exactly what it says on the box, and it does it well. You can get to grips with it very quickly and get the most out of it for your site without having to obtain any coding skills beforehand. The great reviews I found for it have been spot on.