We just released a major update to our Gravity Forms Entry Importer plugin. It has a new look—and is far more powerful.
We've been working on this update for ten months, and are really excited to share it with you!
This new importer is a beast. 🐲

Our Gravity Forms Entry Importer plugin was the best option to import entries into Gravity Forms, but it was underpowered. It required a lot of resources when presented with large CSVs. It was a useful tool, but didn't always hold up under load.
Using 2.0, we imported a CSV with 100,000 rows of public IRS data. Why? Because we could.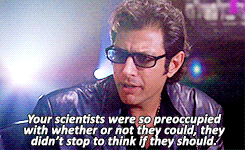 When was the last time you needed to upload 100,000 entries into Gravity Forms? And have them imported as custom post types? Never?
Well, the next time you need to, know that you can with Import Entries 2.0.
New feature: Create a new Gravity Forms form by uploading your CSV.
One of the most frequent requests we had for Entry Importer was to enable users to create new forms from a CSV. This is now possible.
Upload your CSV and the Importer will create a form for you on the fly. Just tell the plugin what type of field you want each column to be, and you're all set.
There are lots of new features in the release. Check out some of the docs below, and don't forget to purchase a license now for 20% off!
Supports importing:
And so much more!
If you have any questions, please let us know.
We're happy to answer any of your questions about Import Entries (or literally anything else you can think of!). Contact us using our chat/email bubble or email us directly.