Build powerful geolocation applications
The GravityView Maps Layout allows you to build powerful web apps on top of Google Maps. Create business directories, retail store locators, review-based sites, (like Yelp.com), user-generated content sites and much more!
Lightweight and beautifully designed
Pins on a map can look messy when they're too close to each other. With marker clusters, your entries will be displayed as a cluster at different zoom levels. Have many entries with the same address? When multiple markers are in the same location, they will be "spiderfied", or displayed in a web-like pattern around the location.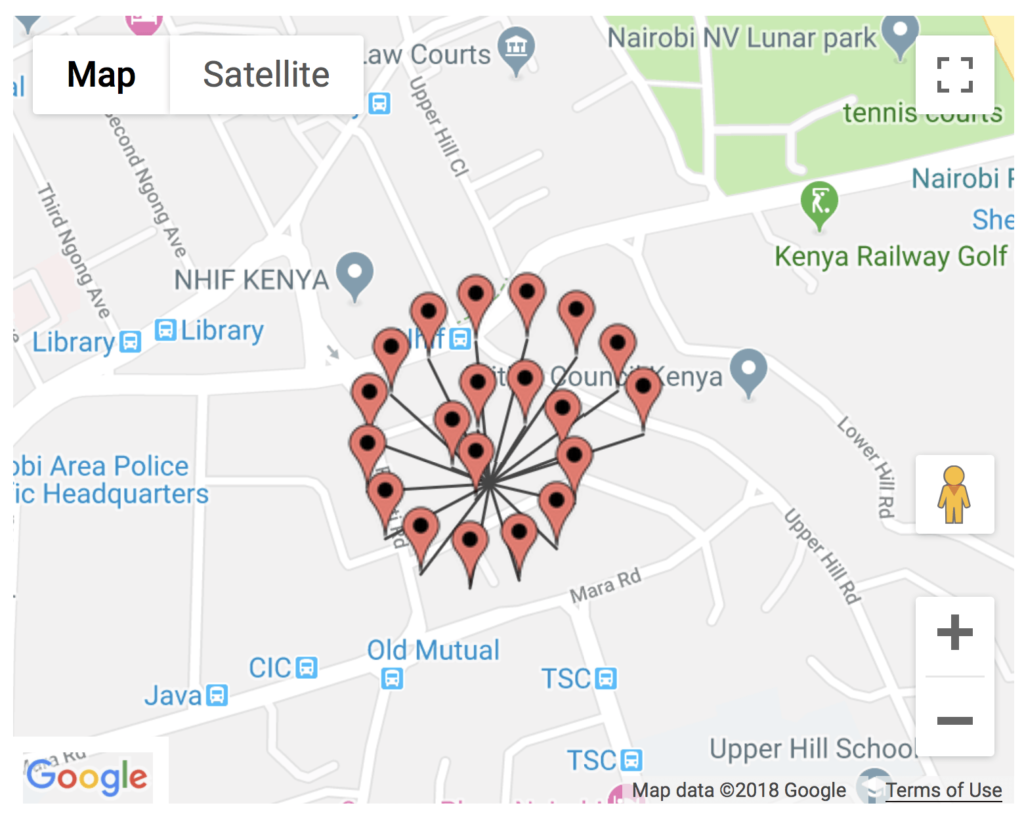 Easily customizable
You choose what type of map to display: Street, Satellite, Hybrid, or Terrain. With dozens more configuration options, you can build exactly the map you need. Customize pin icons, show popup boxes that display additional entry details when clicked, and include Google Maps layers for Traffic, Transit and Bicycles.
Frequently Asked Questions
About the GravityView Maps Layout
Yes! If each entry has more than one address field, you can display a marker for each one.
We're actively working on implementing this functionality but it's not quite ready yet! If this functionality is critical for you, contact our support team and we'll let you know when it's released.
The Maps Premium View allows you to add your own custom CSS styles to change the look of the map. Another way to change the look and feel of your maps is to download and install the Snazzy Maps plugin. Snazzy Maps has hundreds of prebuilt styles to choose from.
Yes, you can select a custom map icon from within the Maps settings. You can also add a field to your form allowing users to select their own marker, or associate a custom icon to a specific field value!
"For one of our clients, they wanted to display the location of all their members and have different ways to search for all that, so we used GravityView's Maps Layout. We love the Maps integration!"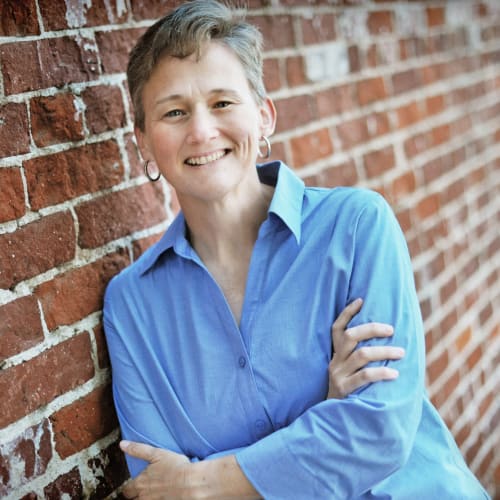 Bet Hannon
CEO, Bet Hannon Business Websites