GravityKit provides the tools you need to build powerful web applications, impress your clients, and bring your ideas to life.
If you're still on the fence about whether GravityKit is right for you, keep reading! In this post, we'll look at who uses GravityKit plugins, some common use cases, and how site builders and businesses benefit from using our kit of essential Gravity Forms tools.
💡 To see what's possible with GravityKit, check out our live application demos! You can also sign up for your own demo site completely free.
What GravityKit plugins can do for you
GravityKit provides a toolbox of essential add-ons for Gravity Forms (the ultimate form plugin for WordPress), allowing you to easily build diverse applications on your website without writing any code!
Our flagship plugin, GravityView, allows you to display Gravity Forms data on the front end of your website and build powerful web applications using a drag-and-drop interface. With GravityView, any data you collect through your forms can be harnessed for use in powerful web apps, such as:
Directories
User profiles
Databases
Geolocation apps (using our Maps layout)
Information systems
And all sorts of other CRUD applications
Our other add-ons allow you to visualize your form data using charts, create custom reports, import entries from a CSV file, display entries as events on a calendar, bulk update submissions, and much, much more.
All in all, our toolkit of add-ons offers the best solutions for displaying, importing, editing and exporting Gravity Forms entries!
Is GravityKit right for you?
Now that you know a bit more about GravityKit and what our plugins can do, you may be wondering whether it's the right solution for you and your needs. To help answer this question, let's take a look at how our existing customers use GravityKit and how our plugins can benefit you.
Startups
Startups and small businesses use GravityKit to build MVPs, launch full-scale web applications, and automate their business processes on WordPress. By using our versatile set of tools that work out of the box, you can minimize development time and massively save on costs.
GravityView includes preset layouts, allowing you to build applications quickly and without the need to write code (although you can if you want to!).
Developers
Developers use GravityKit to save hours of development time, and create complex websites and other tools directly in WordPress. Developers love GravityKit because our plugins include hundreds of developer hooks and an extensive knowledge base of documentation.
Rochelle Victor used GravityKit to create a custom Student Information Management system for her school. She found our toolkit easy to work with and she saved money by not needing to use specialized SaaS software.
GravityView is affordable, with great customer service. The plugin is also constantly improving. I am in awe of how easy it was to create a fully functioning system at the fraction of the cost of other SIS systems (Student Information Systems) on the market.

Rochelle Victor, Web developer
Educational institutions
Schools, colleges and other educational institutions use GravityKit to build professional websites, manage student admissions, create staff directories, connect students with researchers, and much more.
Both Indiana University and New Mexico State University use GravityKit plugins to power a range of web applications. This includes a database of boards and committees, an accreditation system, and a jobs portal!
Once I noticed that we could do everything we were looking to do, get support for the product, and get access to additional add-ons, like the GravityImport add-on, I was sold…[after] we had GravityView we realized how many situations existed where we could use it to solve problems.

Adam Cavotta (New Mexico State University)
Web agencies
Web agencies use GravityKit to impress their clients and complete projects in record time. With GravityKit, you can create custom solutions for different websites and build robust applications that are easy to update and maintain.
Bet Hannon Business Websites, a full-service WordPress agency, uses GravityKit to build member directories for nonprofits based in the US and abroad. Bet's team often use the Maps layout to plot locations on a Google Map.
GravityView was clearly the best option for displaying Gravity Forms entries, especially when we needed to start sorting and filtering them.

Bet Hannon, Founder of Bet Hannon Business Websites
Nonprofits
GravityKit empowers charities and nonprofits to build professional websites, attract new donors, and optimize their workflows. With our tools, you can create databases or directories for your staff, volunteers, donors, and board members; and allow users to update their information directly from the front end.
We needed a tool for creating a user friendly directory that would allow our partners from around the world to enter their data that we could then manage / approve. Most importantly: we aren't all that tech savvy, so we also needed an easy to work with interface.

Tony Jenkins, International Institute on Peace Education
Build custom solutions with low-code or no-code!
GravityKit offers a versatile and flexible set of tools, allowing you to create custom solutions with low-code or no-code. Let's take a look at some common examples of different types of apps that you can build.
Product information management system
Nicholas Johansson, Digital Manager at Pieroth (a wine seller with operations in multiple countries), used Gravity Forms and GravityKit to create a custom product information management (PIM) system.
Using this system, product managers are able to add new products to the catalog through a Gravity Form. This information is then merged with data from Pieroth's ERP systems and displayed on the front end using GravityView.
GravityView's searching and filtering tools enable product managers to quickly find the products they're looking for, as well as identify products with missing data. This ensures that product information is always up-to-date!
Pieroth's PMs are also able to export data reports using our GravityExport add-on, eliminating the need for other tools.
I think there are a lot of mid-sized companies that don't have a huge amount of IT resources or don't have a need for an enterprise-level SaaS. In this case, GravityKit is the perfect solution as it provides complete flexibility and total control over the data.

Nicholas Johansson, Digital Manager at Pieroth
💡 Read more about Pieroth and their experience building a product information management system using GravityKit.
Productivity and task management
Using GravityView's Table layout, it's easy to create a task management application or a simple productivity tool. In our live demo example, we created a table to display active tasks along with their due dates and priority levels.
Dan Muhlenkamp, CEO of Arena Success Group, uses GravityKit to power his company's productivity and measurement tool which he describes as an "organization success system".
The system is hierarchical. At the top are what Dan calls "initiatives", think of these as business KPIs (Key Performance Indicators). Next are milestones, and finally come tasks. Each task is linked to a milestone, which is linked to an initiative!
I can't imagine not using GravityKit on a WordPress site that collects any amount of data at all.

Dan Muhlenkamp, CEO of Arena Success Group
💡 Read more about Arena Success Group and their Gravitykit-powered productivity app.
Front end database
GravityView's DataTables layout allows you to display Gravity Forms entries in a dynamic table with multiple columns. DataTables also includes the option for exporting entries to CSV, Excel or PDF.
In our live DataTables demo application, we created a simple database of businesses in different regions and industries.
Business directory
GravityKit plugins allow you to create powerful directories using Gravity Forms. You can easily display business information on the front end using GravityView's List layout and add powerful search functionality using the search bar widget.
Member directory
Another common use-case for GravityView is displaying user profiles for membership sites or member directories. After capturing the data you need via Gravity Forms, you can create user profiles using GravityView's preset layouts.
Our Advanced Filtering extension allows you to filter the View so users only see the entries they create. You can also allow users to update their information directly from the front end!
Events calendar
Using our GravityCalendar add-on, you can display Gravity Forms entries on a dynamic calendar using different layout options. The calendar also includes a feed URL, allowing users to sync it with their personal Google or Apple calendar applications.
Data dashboards
Many people collect valuable data with Gravity Forms but have no way to visualize or analyze that data. Using our GravityCharts add-on, you can easily create charts and visualizations that you can embed on your website or inside PDF reports.
GravityCharts supports 5 different chart types and a range of customization options (no code required). With GravityCharts, you can build data dashboards, visualize questionnaire results, create business reports, and much more.
As you can see, there's a lot you can do with GravityKit plugins, from building directories to data dashboards and everything in between!
Try out GravityKit for free with your own demo site
If you're in need of more convincing that GravityKit is the right solution for you, why not sign up for a free, personalized playground with access to GravityKit plugins, plus all the best Gravity Forms add-ons?
Your demo site will remain on our servers for 30 days. During this time, you'll be able to "test drive" all of our plugins (there are no limits to what you can do)! So what are you waiting for? Take GravityKit for a spin today!
Get GravityKit today
Our toolkit of essential Gravity Forms add-ons allows you to build powerful web applications with ease! Startups, educational institutions, nonprofits, agencies and WordPress developers all love GravityKit because it's versatile and easy to use.
Why not give GravityKit a try? We offer a 30-day money-back guarantee, so you can try our plugins today, and if they're not right for you, we'll refund you no questions asked!
Learn more about GravityKit or contact us with any questions you have!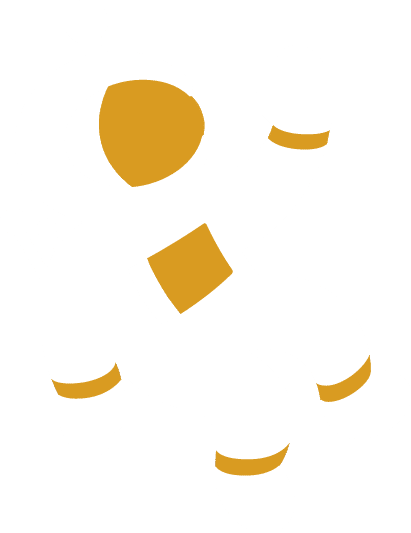 Helpful tips right in your inbox.
Subscribe to our biweekly newsletter for tips, special offers, and more!
Helpful tips right in your inbox.
Subscribe to our biweekly newsletter for tips, special offers, and more!