In this case study, we're talking to Dan Muhlenkamp, founder and CEO of Arena Success Group, a company that provides business coaching and tools to help small business owners "get more done and keep the people who do it".
ASG's central offering is a productivity and measurement tool that Dan describes as an "organization success system". And guess what? It's powered by GravityView!
When business owners sign up for the platform, they can also add any or all of their employees. This gives businesses a central hub for organizing meetings, setting tasks and achieving company goals.
Dan's system beautifully demonstrates the power and versatility of GravityView, and we're so excited to showcase it here on our blog!
Arena Success Group
The system that Dan has created is seriously impressive. It's a versatile application that helps you set your goals, measure your progress and get more done. The entire system is built using Gravity Forms and GravityView!
To give you an idea of the complexity involved, the system makes use of 97 different forms! However, the complexity resides under the hood, while the application itself is intuitive and easy to use.
According to Dan, linking your daily tasks to your business's wider goals helps to maintain focus and drive productivity. That's why his productivity system utilizes a hierarchical structure.
At the top are what Dan calls "initiatives", think of these as business KPIs (Key Performance Indicators). Next are milestones, and finally come tasks. Each task is linked to a milestone, which is linked to an initiative.
The tool is designed for both business and personal use. The system increases transparency and accountability by allowing users to create tasks and assign them to different members of the team (with a due date, of course!).
Views are also color-coded, so tasks show up in different colors depending on their status. Dan implemented this functionality by using merge tags as CSS classes inside GravityView!
The tool also allows users to plan, manage and archive meetings. Dan's system includes meeting checklists that help you save time by reducing 45-minute meetings to 15 minutes.
You can also add new tasks and link them to items on the checklist. This helps you create actionable objectives, add structure to your meetings and improve accountability across the board.
For example, when we have meetings, everyone knows what everybody else is supposed to do and whether they got it done or not. The amount of productivity that comes out of that is fascinating!

Dan Muhlenkamp
As you can see, GravityView is used all throughout the system. Dan makes use of the Table layout to display meetings, initiatives, milestones and tasks in simple spreadsheets. Many of these Views are made editable using our Inline Edit add-on.
The Advanced Filtering extension is also pivotal to the system, as is the [gvlogic] shortcode. This allows Dan to create complex filters to ensure his Views display only the most necessary information.
Interview With Dan Muhlenkamp, Founder and CEO of Arena Success Group
Dan is a busy man. He runs two businesses and yet he somehow found the time to build this entire system himself! He was also kind enough to chat with us about Arena Success Group, GravityView and how he went about constructing such an impressive productivity application.
Can You Describe the Tool You've Built?
The tool is aimed mostly at small businesses, but I have no doubt that a very large business could use it too. A problem that people who run businesses have is staying focused on what's important and getting things done.
So the tool starts by helping them decide what their business does and how they're going to measure success. Then, it's a simplified project management system to help business owners and employees improve the things they want to measure.
My real goal is to improve a large number of people's lives by making the 8 hours or so that they spend at their job a lot more fulfilling.
Are You a Web Developer or Designer? How Would You Describe Yourself?
I own two businesses, and neither one of them has anything to do with web development! I did do some computer consulting quite a few years ago and got into programming, but I'm completely self-taught. When I want to make something for myself, I do it.
How Did You First Come Across GravityView?
I wanted to start a new company (Arena Success Group), with the idea of providing tools and coaching to people and business owners to get more done. I needed to input a lot of information so I was looking for a good form plugin for WordPress and that led me to Gravity Forms.
Then I started looking for ways to pull that information out into a spreadsheet (I just love spreadsheets!) and that's how I came across GravityView. I had no idea how powerful it was when I started!
What Functionality Were You Looking For?
I wanted to pull information into a spreadsheet and be able to edit the cells. The main functionality I needed was to take the information collected via Gravity Forms and have it be visible, usable and learnable.
Why Not Build a Custom Coded Solution or Use Another Plugin? Why Was Gravityview the Best Solution for What You Needed?
Because you don't have to be a genius, or a full-time developer, to use GravityView. It's a very learnable, very usable plugin! I already run a couple of businesses, so I don't have time to manage developers. Plus, I'm not going to pay for custom development, when I can figure out how to do it myself.
You don't have to be a genius, or a full-time developer, to use GravityView.
What Impressed You Most About Gravityview? What Features Most Caught Your Eye?
Initially, it was the ability to display data using different layouts. There's the List View, the Table View and the DIY View is impressive, allowing you to make things look exactly like you want. So, there's a lot of versatility there when you look under the hood.
But what really sold me on it was the technical support! The support team was responsive and got back to me early on.
You know, when you're building stuff and it's not your full-time gig in life, people can sometimes treat you like you're a pain or like you're stupid, you know? But GravityView support never treated me that way, and they helped me more than they ought to have helped me sometimes! They are efficient, quick and so willing to listen.
The support team was responsive and got back to me early on.
How Has GravityView Benefited Your Business?
This is a tool for business people. Business leaders and entrepreneurs really understand and use spreadsheets to a tremendous degree. They just do. So even if what you're presenting isn't numbers, as soon as you throw it into a spreadsheet it reduces the learning curve.
GravityView's table layout brings a familiarity of appearance to the tool, which allows me to train people quickly and get them using it.
What Challenges Do You Struggle With? What Can We Improve?
Well, I keep experimenting with what GravityView can do, and I think I have it doing things that you guys don't know it can do! And I'm scared you're going to take it away!
It's a very complex tool and there are things you can do with it that most people don't realize can be done!
(I can confirm that when Dan took me "behind the scenes" to look at his Views on the backend, I was blown away by his creativity. He is indeed making use of certain functionality that I never even knew existed! 🤯 – Casey)
Do You Plan To Use Gravityview for Any Other Projects?
Now that I've seen it, I have a hard time imagining me creating a website that doesn't use it because everything I do is very data driven, that's just me.
GravityView has also evolved. In the short time I've been using it, it just keeps getting better at a very rapid rate. Like I said, I can't imagine not using GravityView on a WordPress site that collects any amount of data at all.
Would You Recommend Gravityview To Other Site Builders?
I would recommend GravityView to anybody!
I can't imagine not using GravityView on a WordPress site that collects any amount of data at all.
A GravityView Success Story
Thanks so much for taking the time to chat with us and show us your website, Dan!
It was an absolute pleasure to learn about Arena Success Group and the inspirational work that Dan and his team are doing. To learn more about Arena Success Group, check out their website.
Have you considered using GravityView for your next web development project? See what GravityView can do for you, or learn more about building front-end web applications on WordPress.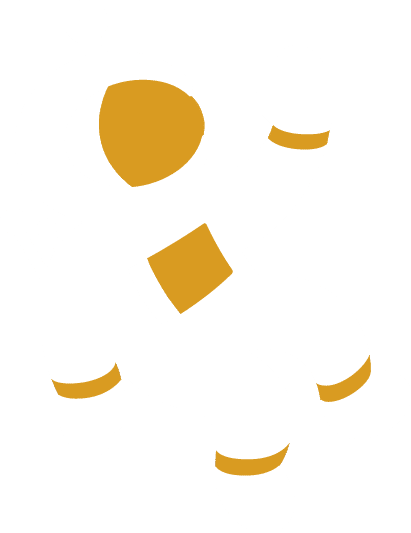 Helpful tips right in your inbox.
Subscribe to our biweekly newsletter for tips, special offers, and more!
Helpful tips right in your inbox.
Subscribe to our biweekly newsletter for tips, special offers, and more!