In this exciting case study, we're talking to Nicolas Johansson, the Digital Manager at Pieroth, about how he built a custom Product Information Management System (PIM) using GravityView.
Pieroth is a wine producer and direct selling company headquartered in Germany. However, they have operations in multiple countries including Germany, Austria, Switzerland, the United Kingdom and Japan.
After deciding to expand into eCommerce, Pieroth had a problem: their product data was chaotic and spread across separate systems. This made it difficult for product managers to update product descriptions and push that data to their online shops in a way that was presentable to the customer.
It was clear that Pieroth needed a PIM solution that would allow them to effectively manage their product portfolios across multiple countries. After exploring a number of possible solutions, they eventually found GravityView and never looked back!
What is Product Information Management (PIM)?
Product Information Management refers to the process of managing all the information required to market and sell products through different distribution channels.
A PIM system serves as a single, centralized platform to collect, manage, update and enrich product information and content and distribute it to eCommerce stores.
A Custom PIM for Managing Wines on a Global Scale
Let's take a closer look at the impressive PIM system that Nicolas set up using Gravity Forms and GravityView.
Pieroth's GravityView-powered PIM system allows them to:
Manage hundreds of different wines across multiple countries
Easily update product information without any technical steps
Push that information to their online shops as required
Create PDF Fact Sheets that can be shared with customers (using Gravity PDF)
Product managers can add new products to the catalog through a Gravity Form. This information is then merged with data from Pieroth's ERP systems and displayed on the front end using GravityView.
When product managers log in to the system, they can browse and edit product information for their specific country without ever needing access to the backend. As each country's product catalog is different, there's a form and a View for each one, and access is controlled by assigning users different roles.
GravityView's searching and filtering tools enable product managers to quickly find the products they're looking for, as well as identify products with missing data. This ensures that product information is always up-to-date.
Nicolas opted to use GravityView's DataTables layout for the PIM system as he felt this was the layout best suited for their use case (and we agree!).
Interview With Nicolas Johansson, Digital Manager at Pieroth
I was lucky enough to chat with Pieroth's Digital Manager, Nicolas Johansson. He kindly agreed to show me around the PIM system he had built and answer some questions about his experience using GravityView.
And with that… it's over to you, Nicolas!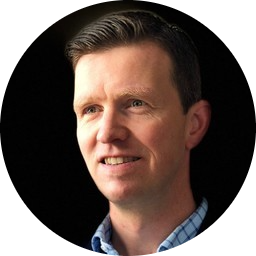 As Pieroth's Digital Manager, What Are Your Main Responsibilities?
My main responsibility is to drive the company's digitalization efforts across each country that we operate in. I have a variety of responsibilities ranging from managing our eCommerce platform to integrating the interfaces between our various systems. I also devise online marketing strategies that we can implement to drive new customer growth.
So it's a pretty broad role. What I particularly like, however, is integrating different systems and making processes more efficient on the backend while maintaining an excellent customer experience on the front end.
How Did You Come Across GravityView?
I had already been working with Gravity Forms quite a bit for things like lead generation and I was always finding new use cases for it. Then, I suddenly realized that if we could visualize the data on the front end, we'd be able to use Gravity Forms as a PIM.
So I just started searching for a tool that would let us display Gravity Forms data on the front end and I quickly found GravityView. It was perfect, just what we needed.
That got the ball rolling and after that, I started thinking about all the processes we'd need in order to get the data out and merge it with our ERP* systems, as this is where all the inventory and pricing information resides.
*ERP stands for "Enterprise Resource Planning". It refers to software that manages a company's financials, supply chain, operations, commerce and manufacturing activities.
What Was the Main Problem You Needed to Solve?
The main issue we had was dealing with a fragmented IT landscape. We have different ERP systems in different countries, and our product data was inconsistent and difficult to update. As our company has its roots in direct sales, we never really needed product information to have this level of detail before.
However, once we got started with eCommerce, it was clear that we needed a way to manage our product portfolio more effectively as a lot of data was missing, and we didn't have an easy way to push that information to our online shops. There are also legal requirements when selling wine online, so we needed a way to ensure data quality before publishing a product online.
Did You Try Any Other Solutions? Why Didn't They Work?
Yes. We had a look at different PIM systems, but for our needs they were overengineered and didn't give us enough flexibility in terms of modifying things and making our own customizations.
GravityView, on the other hand, provides us with an easy-to-use interface for product management at a much lower cost than most PIM platforms.
What Were You Using Prior to GravityView?
We were using Google Sheets to manage product data along with a feed management tool called Channable. The problem was there were only a handful of people who could manage this tool. We needed something more intuitive that our product managers could use themselves.
What Impressed You the Most About GravityView?
The front end interface and the fact you don't need access to the backend in order to see and update form entries. I also like the searching and filtering capabilities; we use this a lot to find products with missing data, and that helps us keep product descriptions up to date.
How Has GravityView Benefited Pieroth?
Everything is quicker now. Previously, if a product description was incorrect, it would have been a difficult process to change it. Now, the product manager just goes in and updates the data. All of the day-to-day operational stuff is back where it should be, in the hands of the product managers.
So, Has GravityView Made Work Easier for Your Product Managers?
Actually, it's given them more work! As the business expanded into new digital channels, the responsibilities of product managers grew as well. They are the experts, and so it makes sense to give them a platform to prepare product information. The automatic creation of PDF fact sheets has saved them a ton of time.
Would You Recommend GravityView to Companies Looking to Institute a Similar System?
Yeah, and I have. The precondition I think is that you need to know WordPress and Gravity Forms pretty well. But I think there are a lot of mid-sized companies that don't have a huge amount of IT resources or don't have a need for an enterprise-level SaaS. In this case, GravityView is the perfect solution as it provides complete flexibility and total control over the data.
In fact, I still get contacted by various PIM companies asking if we need more than our current solution and the answer is always "no".
I think there are a lot of mid-sized companies that don't have a huge amount of IT resources or don't have a need for an enterprise-level SaaS. In this case, GravityView is the perfect solution as it provides complete flexibility and total control over the data.
Are There Any Features You Would Like to See Added to GravityView?
We use the search widget quite often to filter entries in the View. I think it would be a pretty cool feature if users could decide which fields were filterable from the front end.
Do You Plan To Use GravityView for Any Future Projects?
Yes. We've been playing around with another feature that we'd like to integrate into the main system eventually. Basically, when a new wine comes in, our quality management department tastes the wine and makes tasting notes. We collect this information using Gravity Forms and we'd like to make it available to our product managers who need to write product descriptions.
We also use Gravity Forms for lead generation, and so I think it might make sense for us to give our direct sales team access to a View, and use that as a mini CRM solution.
Looking for a PIM Solution? Try GravityView!
In this case study, we had the privilege of chatting with Nicolas Johansson, Digital Manager at Pieroth, a wine producer and direct seller based in Germany.
Pieroth uses GravityView to power their Product Information Management (PIM) System, which forms a core part of their eCommerce infrastructure. Thanks to GravityView, product managers are able to maintain data consistency and easily update product information across multiple countries and portfolios!
Are you interested in using GravityView for your next project? If so, sign up for a free demo site and try all of our plugins before you buy! Alternatively, check out our other case studies to learn more about why customers love our plugins.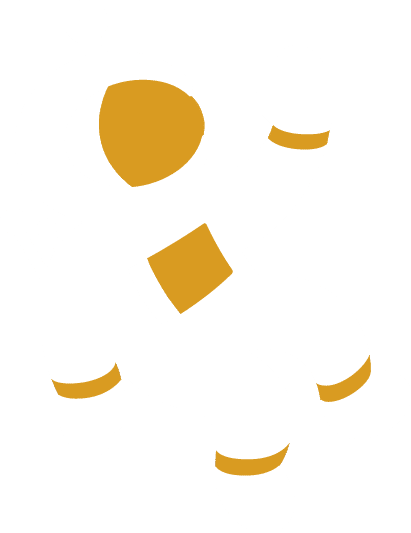 Helpful tips right in your inbox.
Subscribe to our biweekly newsletter for tips, special offers, and more!
Helpful tips right in your inbox.
Subscribe to our biweekly newsletter for tips, special offers, and more!