Spend less time getting more done
So you've got a bunch of entries in Gravity Forms that need updating? Normally, you'd have to edit each entry one by one. It's a time-consuming process. With GravityActions, you can increase your productivity by bulk updating hundreds of entries in the blink of an eye!
Optimize your workflow
Change orders from "confirmed" to "shipped" en masse, bulk update user registration details, easily correct submissions with errors, and modify multiple field values at the same time! Increase your productivity with this essential addition to your Gravity Forms "stack".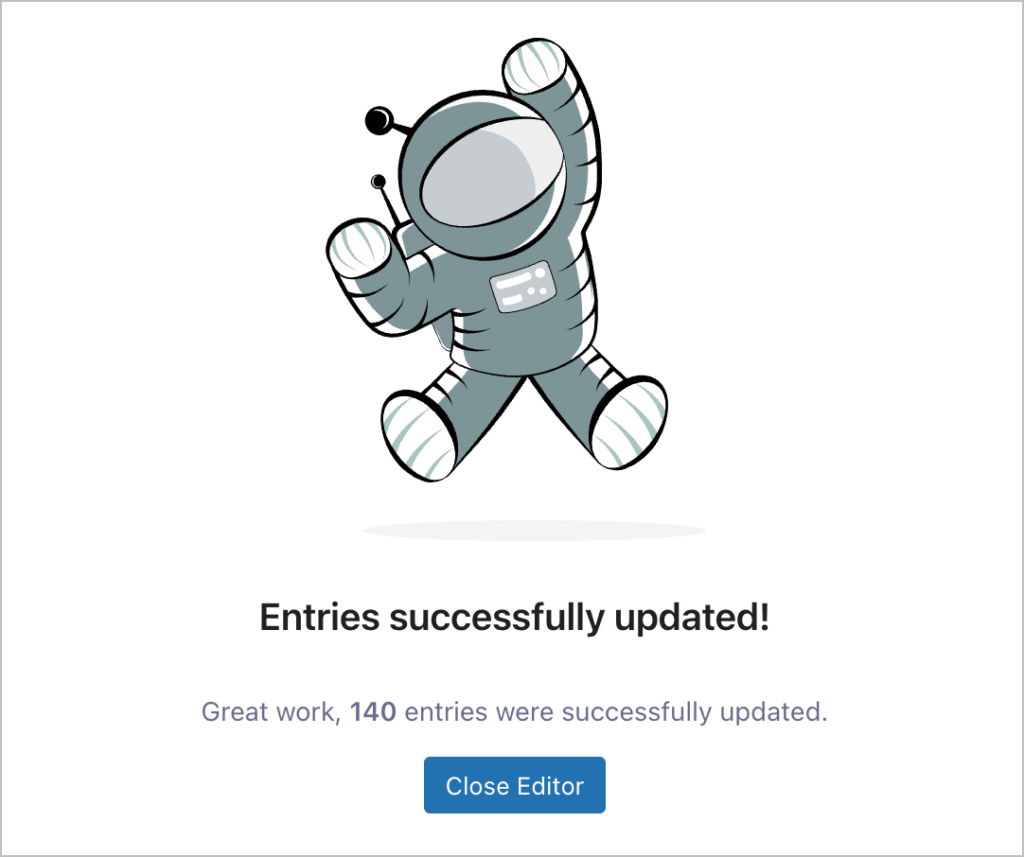 Say goodbye to complicated solutions
No need for custom-coded solutions or complex SQL queries. After installing GravityActions you can bulk update your Gravity Forms entries in only a few clicks. Changes made with GravityActions are validated like regular field values to ensure your data is clean.
Bulk Entry Updating for Gravity Forms is Here!
Save time with this essential Gravity Forms add-on
Easy to implement
GravityActions is built for ease of use, with a straightforward user interface so you'll never get confused. Entry notes are automatically added to entries so you know when they were modified and by whom.
Impress your clients
Are your clients desperate for a quicker way to update their Gravity Forms entries? Forget about paying to hire a developer, GravityActions provides the ultimate "bulk editing" solution.
Streamline operations
Improve your workflow by saving precious time. GravityActions is the ultimate tool for updating form submissions en masse.
No code required
Simply install GravityActions to start bulk updating Gravity Forms entries. There are no complicated options or settings to configure. If you need assistance, our support team is always available to offer you a helping hand.
Frequently Asked Questions
About the GravityActions plugin
GravityActions supports the following field types:
No! The changes are permanent. That's why we recommended you back up your site before running a bulk update.
How can y'all be so awesome????!!! Works great!!!

– GravityView customer
Gravity Guide Courses and Tutorials
Learn more about GravityActions and the wider Gravity Forms ecosystem
How to Bulk Correct Errors in Gravity Forms Submissions Using GravityActions
In this post, we'll show you how to save time and effort by bulk correcting entries with errors using GravityActions.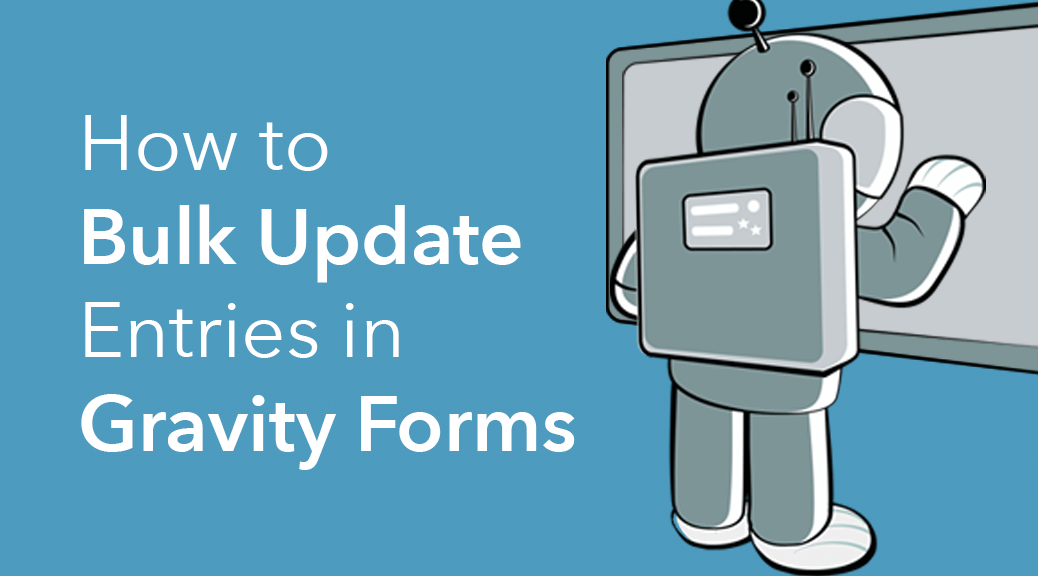 How to Bulk Update Entries in Gravity Forms and Optimize Your Workflow
If you're looking to save time and increase your productivity, this post is for you.