As 2022 draws to an end, and a new year approaches, the GravityKit team would like to say thank you to all of our customers—and the Gravity Forms community at large—for another wonderful year!
One reason I love working with Gravity Forms and WordPress is that we get to build tools that people use on a daily basis to enhance their productivity and make their lives easier. It's so nice to hear from our users that we made their day, week, or month better. It's extra-special when people tell us that without GravityKit, their entire project wouldn't have been possible.
In 2023, we will continue to expand what you can do with Gravity Forms, while working to improve seamless integration of our products with each other and Gravity Forms. We have a big roadmap for the year, but for now, let us take a look at some of the highlights from 2022!
A look back at the highlights of 2022
This year has been one of the biggest since we launched in 2014. During a team call, Rafael Ehlers—our Support Lead since 2015 (!!!)—said this year "is one that I will remember." It's not hard to see why, looking back: we did a lot.
New brand name, logo and product icons
In May of this year, we officially rebranded our company from "GravityView" to "GravityKit". The reason for this was simple: we offer a toolkit of powerful Gravity Forms add-ons, and we wanted our company name to reflect that!
Our plugins span the full spectrum of functionality, giving users the tools they need to display, import, edit, analyze, and export their Gravity Forms data!
Along with the name change, we also updated our logo, standardized our plugin names, and released all-new plugin icons, resulting in a more consistent look across our products.
Attending WordCamp Europe 2022
In June, the entire GravityKit team attended the 10th edition of WordCamp Europe in sunny Porto, Portugal. The event saw WordPress professionals and enthusiasts from Europe and abroad come together for three days of learning, sharing and fun.
It was the first time the team had all met in person and it was a wonderful experience.
Here we are in Porto, proudly displaying our new GravityKit merch!
We added a new plugin to the kit: GravityCharts
In 2022, we released GravityCharts, the latest addition to our toolkit of powerful Gravity Forms add-ons!
GravityCharts allows you to visualize your Gravity Forms data using graphs and charts. With GravityCharts, you can create stats pages, dashboards, analytics reports and more. Since launching, we've added new features such as the ability to save charts as static images and embed them into PDF reports.
The response we got from the Gravity Forms community after launch was wonderful, and we're super excited about the future of the plugin.
Launching a brand new demo site
2022 saw the launch of our new demo site. It allows you to spin up your own free GravityKit playground, preloaded with all the best Gravity Forms add-ons!
The site also includes a showcase of over 20 live demo applications to give you some examples of what you can build using GravityKit plugins (spoiler alert: you can build just about anything).
Launching a unified framework for plugin management and support
Our biggest release of 2022, Foundation is a centralized interface for product installation/updates, licensing, settings, and support! Foundation makes it easier to activate and update GravityKit add-ons, modify plugin settings, and grant our support team access to your website.
Managing GravityKit add-ons with Foundation is so smooth that I rarely visit the WordPress "Plugins" page anymore. It's a game-changing level of niceness.
Changing translation services
One of the big changes hidden inside Foundation is invisible that we switched translation services away from Transifex to TranslationsPress. If you're interested in helping translate GravityKit (and earning a free GravityKit All Access license) become a translator!
Creating helpful content for the Gravity Forms community
In 2022, we continued to publish helpful content for the Gravity Forms community in the form of "How To" guides, tutorials, videos and courses! We published a total of 43 new written guides on our blog, and 5 new full-length video courses on Gravity Guide!
2022 feature release roundup
Our entire kit got a major upgrade in 2022 thanks to a load of new feature releases. Here's a quick overview of just some of them:
21,500 trees planted 🌳
In partnership with Eden Projects, GravityKit planted 21,500 trees, sponsoring 215 days of a full-time employee planting trees to restore forests and mitigate climate change.
In addition, we supported a selection of wonderful non-profits throughout the year. Our Giving Tuesday campaign raised $1,940 for charity.
More exciting things to come in 2023!
2022 was a big year for us, and 2023 won't be any different. We've got plenty of exciting things on our roadmap for next year, including a new website design to match our GravityKit brand ✨
We have a whole roadmap of cool stuff, but for now, I'm excited to announce: GravityMigrate is coming.
The next add-on in our kit will be GravityMigrate
GravityMigrate will be the easiest way to migrate Gravity Forms and all its data.
Right now, it's not simple to move Gravity Forms forms, entries, and connected settings from site to site. You have to export and import forms, entries, and Views. If the form IDs and entry data doesn't match, that make things complicated. Migrating forms is a pain.
So, we're going to make it easy. Really easy. Choose what you want to migrate, click export, click import, and done!
So that's one of the many great things we've got in store for 2023.
Here's to a safe, happy, healthy, and fun 2023
From all of us here at GravityKit, we wish you a wonderful new year and a stellar 2023 🌟!
I'm grateful to work with such a great team. Thank you for making that possible.
Keep up to date with our latest news by subscribing to our newsletter below.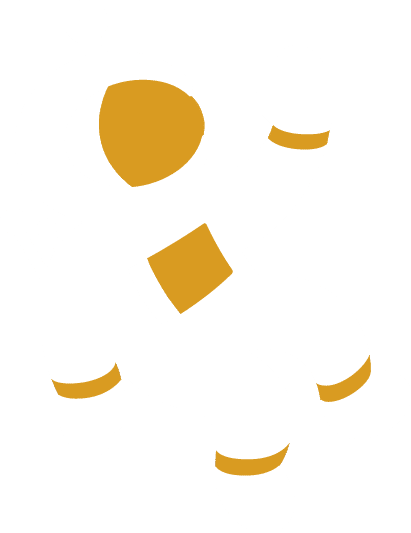 Helpful tips right in your inbox.
Subscribe to our biweekly newsletter for tips, special offers, and more!
Helpful tips right in your inbox.
Subscribe to our biweekly newsletter for tips, special offers, and more!