Improve the user experience
Help users navigate your View by adding additional filtering options. Clicking on a letter will filter the View to only show entries beginning with that letter.
Enhance your directories
You can add the A-Z filter to any widget area inside your View and Choose which field to filter by.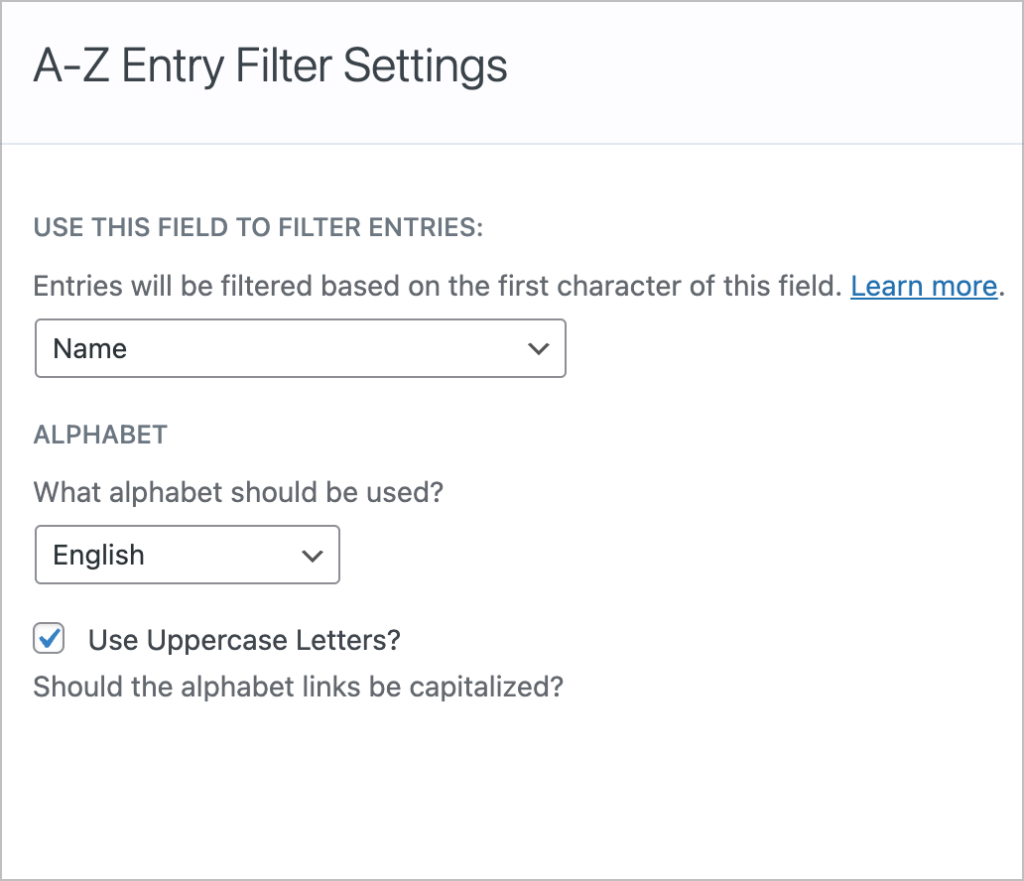 Find the entries you're looking for
The Search Bar widget and the A-Z Filter widget work together to help users perform more granular searches.
Frequently Asked Questions
About the A-Z Filter Extension
Yes! A-Z Filters supports the following languages:

English (and all 26-character Latin alphabets)
Finnish
French
German
Italian
Norwegian
Romanian
Russian
Spanish
Turkish
Bengali
Icelandic
Swedish
Polish
The Search Bar widget comes built into GravityView – it allows you to search using keywords and filter entries based on the fields in your View. The A-Z Filter allows users to filter entries by letter. You can use both of them on a View.