⚠️ Are you looking for nulled Gravity Forms plugins? Read this first!
It's important to think twice before installing a nulled plugin, as it may contain malware or malicious code that infects your website.
Plugins hosted on the WordPress directory or provided by reputable developers are vetted for malicious code and tested for security risks. On the other hand, plugins distributed by nulled marketplaces, on forums or in social media groups are not.
In this post, we'll outline some of the known risks associated with nulled plugins and how you can protect your WordPress website against cyber threats.
What Are Nulled Plugins?
A "nulled" plugin is a premium WordPress plugin that has been modified to provide premium functionality without the need for a license.
Nulled plugins retain the look and feel of the original plugin, giving users the impression that they're receiving an exact copy of the premium paid plugin. However, nulled plugins often fail to provide full premium functionality and frequently contain malware, backdoors or other malicious code.
Why Do People Search for Nulled WordPress Plugins?
The reason why people search online for nulled WordPress plugins is simple: they're a lot cheaper than the official version. Some are even available for free.
However, saving money is never a good reason to install a nulled plugin on your website! It's important to support developers for their hard work so that they continue to provide tools for the Gravity Forms community! Secondly, nulled plugins can wreak havoc on your website.
This is why the risk of installing a nulled Gravity Forms add-on outweighs the reward.
Dangers of Installing Gravity Forms Nulled Plugins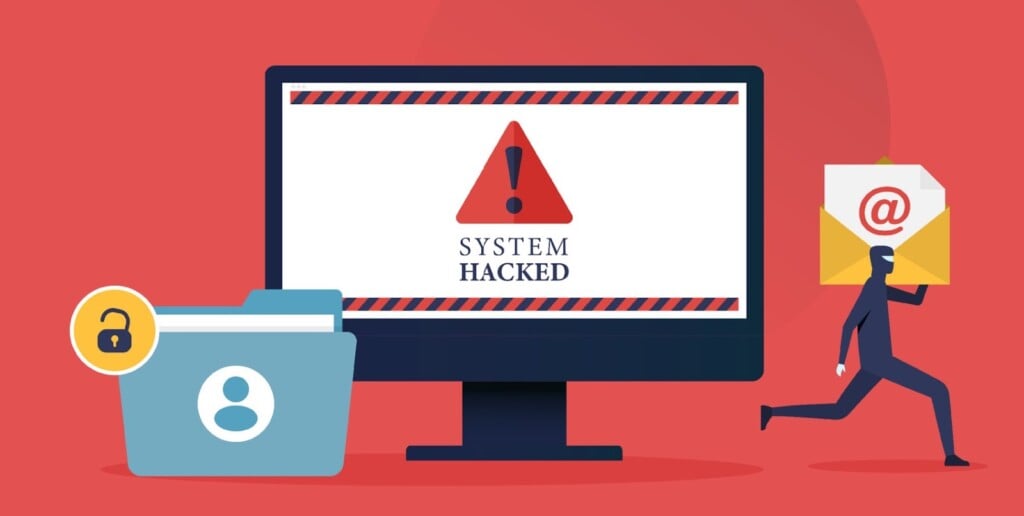 Installing nulled plugins poses a significant risk to your website. The risks associated with nulled plugins are far greater than most people would expect. In fact, the Wordfence Threat Intelligence Team found malware distributed via nulled or counterfeit plugins to be one of the largest threats facing the WordPress community.
According to the 2020 Wordfence Threat Report, malware originating from nulled plugins or themes was found on over 200,000 thousands websites!
Here are some of the dangers associated with using nulled plugins.
Backdoors
In the IT world, a "backdoor" refers to a covert portal within a piece of software that hackers can use to gain illicit access to a website or app. People offering nulled plugins for WordPress often build in their own backdoors, allowing them to manipulate content on your site, or steal sensitive information.
According to WordPresss security experts from Wordfence,
"Nulled plugins and themes frequently contain backdoors and other malware that is used to distribute SEO spam, perform attacks on other websites, steal sensitive information, and redirect site visitors to malvertising websites, all of which can put your site visitors at risk and ruin your website reputation."
Even worse, some nulled plugins will inject hidden administrator users into your website's database. This allows hackers to take control of your site so they can modify it however, and whenever, they want to.
Some nulled plugins contain code that injects hidden links into your web pages. Because the links aren't visible on the page, you'll never notice them. This begs the question: why would malicious actors want to insert links on your site if no one can see them?
One answer is search engine rankings. You see, Google ranks websites according to a multitude of factors (called "rankings factors"), and backlinks are one of the most important ranking factors.
By injecting hidden backlinks into thousands of websites that install their plugins, malicious actors can achieve high search rankings by sending Google false signals. This strategy falls under the category of "black hat SEO". Luckily, Google and other search engines are getting better at identifying and penalizing sites that abuse the system.
Unwanted Ads
Some nulled plugins inject unwanted adverts into your website for the purpose of "malvertising". This can cause huge problems for your site visitors, who might decide to click on an ad and then get redirected to a dodgy website or asked to install a malicious program.
Viruses and Malware
Malware refers to malicious software that is designed by cybercriminals to gain unauthorized access to a website. Malware comes in different forms and can affect your site in different ways.
Some types of malware way render your website completely unusable. Viruses can add links or redirects to other nefarious phishing sites, obtain sensitive user information or lock you out, preventing you from accessing your own content.
Search engines penalize websites that contain malware. This can ruin your search rankings, causing you to lose traffic and revenue.
Can I Get Support for Nulled Gravity Forms Plugins?
Gravity Forms is a premium plugin, and so are many of its third-party add-ons. Developers of premium (paid) plugins do not provide support to users without a valid license. Even if you paid for an add-on, plugin developers will not provide you with support unless you bought the plugin from them.
What About GravityView Nulled?
There are websites out there that offer a nulled version of GravityView. However, we would strongly advise you to avoid such vendors, for reasons we explained above.
Instead of downloading a nulled version of GravityView, we would much prefer you download the GravityView plugin from our official, public GitHub repository. There are no limitations to using GravityView (even without a license)!
What Should You Do If You've Already Installed a Nulled Gravity Forms Plugin?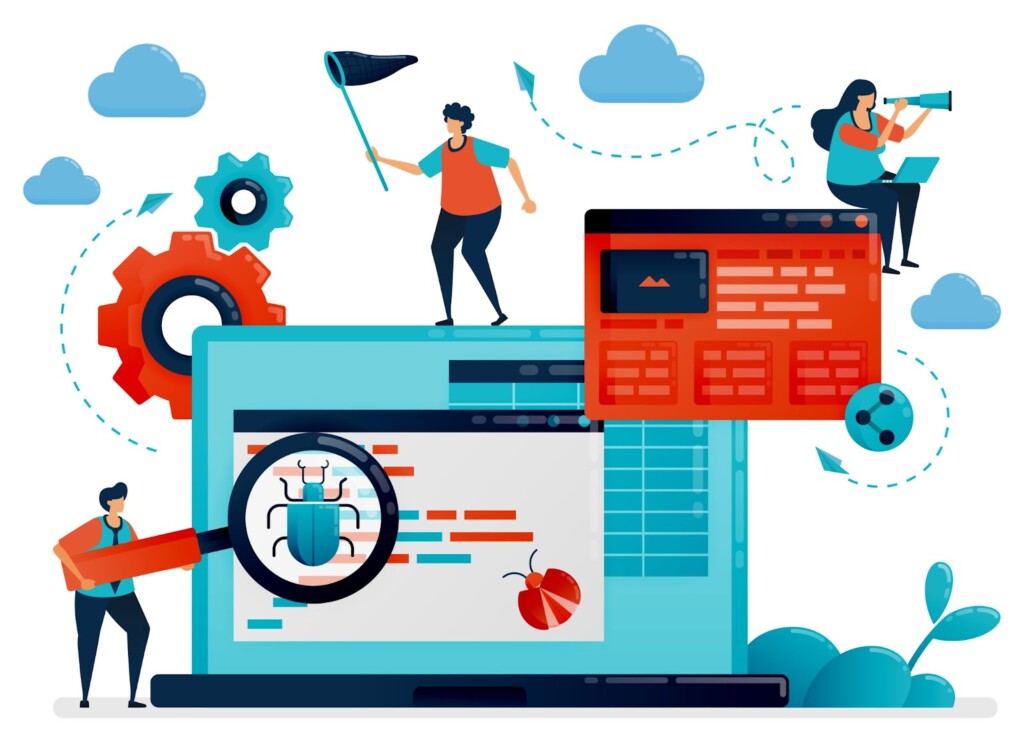 If you have already installed a nulled Gravity Forms plugin on your website and are worried about malware or other threats, here's what to do:
1. Delete the Plugin Immediately
Head over to your Plugins page and remove the nulled plugin by deactivating it and then clicking "Delete".
2. Scan Your Website for Malware
Removing the plugin is a good first step, but it may have already injected malicious code into your website. That's why we recommend you immediately scan your site for malware using a reputable WordPress security plugin like Wordfence or Securi.
3. Check Your Database for Unauthorized Admin Users
Some nulled plugins will inject hidden administrator users into your database. This allows hackers to come and go as they please and assume total control over your site. To check for hidden Admin users, you'll need to search your website's database.
This may require you to go into phpMyAdmin and run some SQL queries. If you're not comfortable doing this yourself, you'll need to hire a professional.
4. Get Your Website Cleaned By a Professional
If your website is showing signs of being compromised, your best bet is to hire a WordPress cybersecurity professional to clean it for you.
There's No Such Thing as a Free Lunch
It's important to understand that "free" nulled plugins are almost never free. You might not pay any money for them, but you'll pay in other ways. For example, you might be subject to a malicious attack, your private information might be compromised, or you might be inadvertently linking to dodgy sites.
Gravity Forms Is a Premium Plugin for a Reason
At the end of the day, Gravity Forms remains a premium plugin for a reason. Not only is it supported by a dedicated team of developers but it's continually being improved for a better user experience.
And the same goes for GravityView, or any other Gravity Forms Certified Developer Add-On. Furthermore, nulled plugins often have reduced functionality. To keep your website safe and experience the full range of features, invest in the premium plugin.
Stay Away From Nulled Gravity Forms Plugins and Add-Ons
A "nulled" Gravity Forms plugin is one that has been tampered with to offer premium functionality without the need for a license. Installing nulled plugins on your website is a risky affair.
While official plugins are tested and vetted for malicious code, plugins from nulled marketplaces or online forums are not. Some of the known risks associated with nulled plugins include malware attacks, backdoors, unwanted ads, hidden links and the loss of sensitive user data.
We strongly advise you to stay away from sites that offer "nulled Gravity Forms" and "nulled GravityView". Supporting developers for their hard work is important and so is protecting your website!
Join Our Newsletter!📧🙌
✅ Helpful Gravity Forms content straight to your inbox
✅ Be the first to hear about new updates and releases