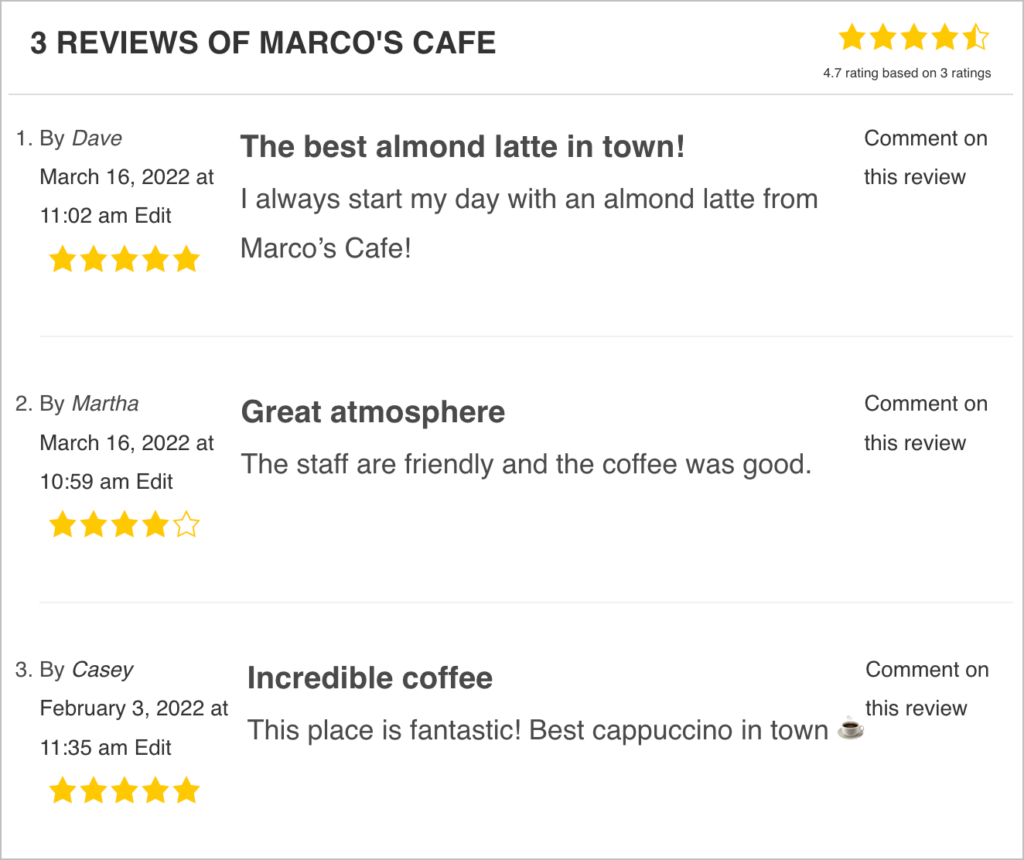 Increase engagement
Allow visitors to your site to rate, review and comment on entries in a View. Allow users to engage with your content by offering their valuable feedback. Perfect for business directories and event listings.
Enhance your directory
Add different rating types to your front end applications. Allow users to rate entries using stars or up/down votes. Ratings are added like a GravityView field, so you can display them wherever you want to.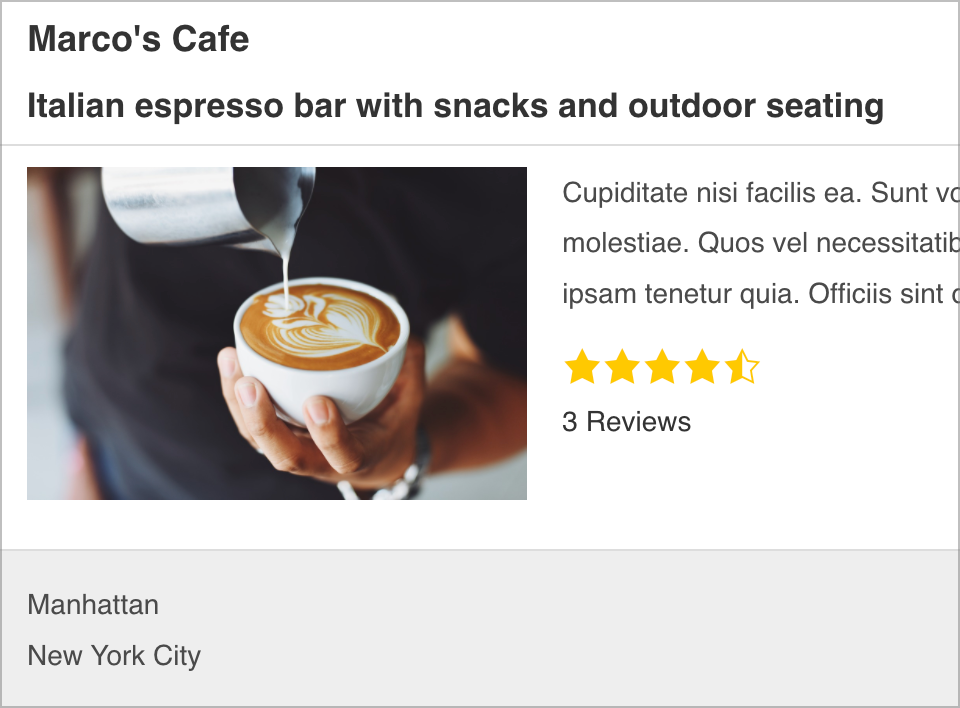 Explore new opportunities for creativity and innovation
Create a forum and allow users to upvote and downvote topics, add reviews to your restaurant directory, and allow users to comment on upcoming events.
Frequently Asked Questions
About the Ratings & Reviews extension
Unfortunately, that's not possible yet.
Reviews are stored as WordPress Comments and are associated with entries in a way that prevents them from being imported/exported.
Unfortunately, no. Ratings & Reviews does not support third-party comment plugins.
You can display ratings on the Multiple Entries page, but reviews are only visible on the Single Entry page.