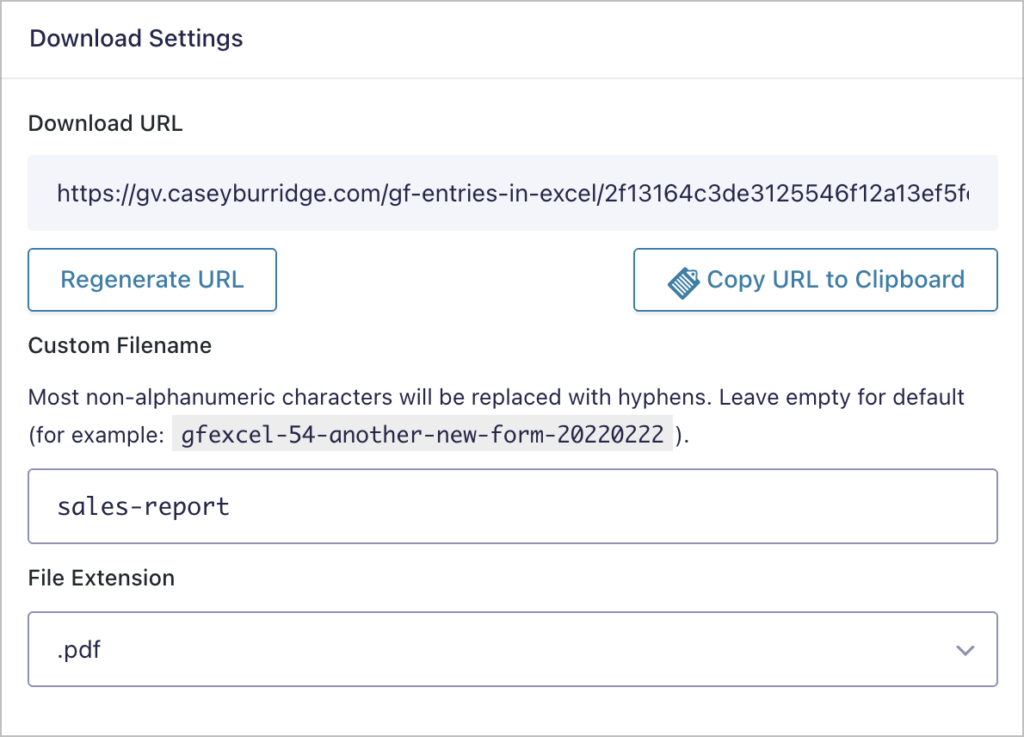 Download data without having to log in
GravityExport allows you to export your Gravity Forms data using a secure, shareable download link. No need to log in or grant admin privileges, simply configure your report and send the URL to whomever needs the data.
Keep your data secure
Configure automatic exports with minimal fuss. Send data to a local folder, your Dropbox, or an external server using SFTP. Your reports will automatically update as you receive new entries. Data is transferred securely so it won't slip into the wrong hands.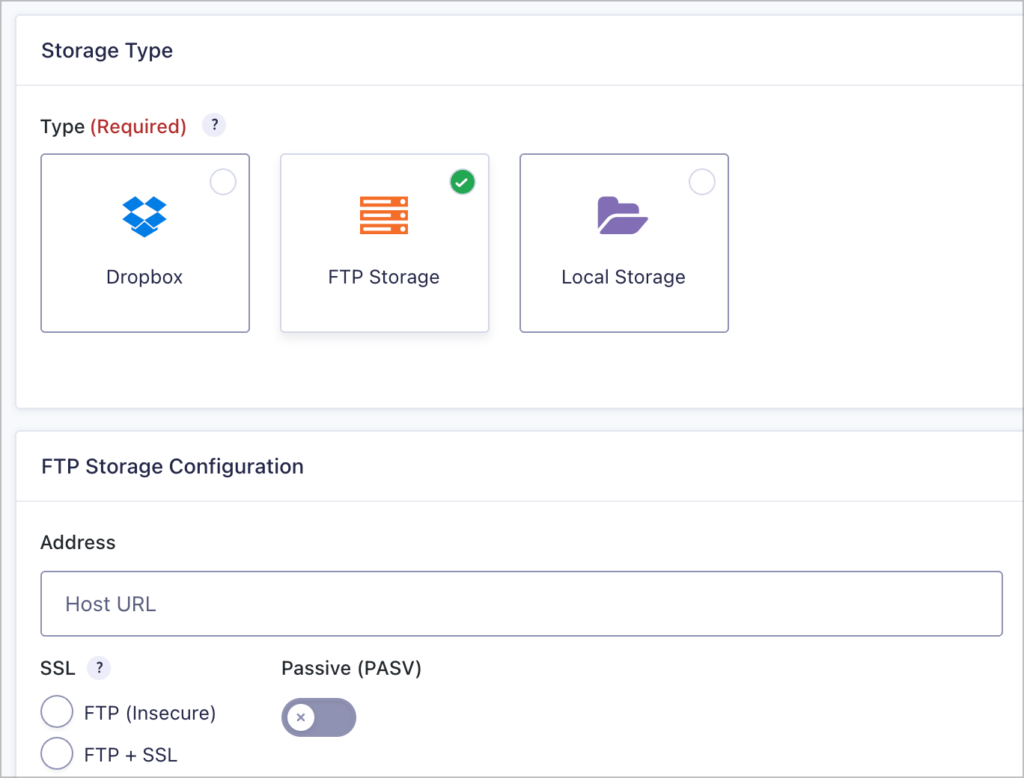 Replace multiple plugins with an all-in-one solution
Take advantage of our robust Conditional Logic filters and generate sophisticated reports with a few clicks of your mouse. Set up automatic exports that update as you receive new entries. Install, configure and forget about it!
Analyze, Format and Share Your Gravity Forms Data
Download reports using a secure link
Export data in your preferred format
There's nothing worse than wasting time trying to convert your data to the correct format. GravityExport allows you to export your Gravity Forms data directly to Excel (.xlsx), CSV, or PDF. Customize the output file and split fields with multiple values into different rows for easy analysis.
Impress your clients with sophisticated reporting
Reporting in Gravity Forms has never been easier. With GravityExport, you can create unlimited exports that output to different formats and include different fields. Create private reports for your team and external reports for your clients to access. Merge tags allow you to generate dynamic filenames for easy record keeping.
Customize the output
Hooks and actions allow you to modify or override anything, including template files. Working with PDF reports? Add your own custom styles to the output file!
Get started in a matter of minutes
GravityExport includes a range of powerful features, all wrapped up in a neat and intuitive user interface. Create, customize and share reports without any technical knowledge of Gravity Forms or WordPress. If you get stuck, consult our detailed documentation or reach out to our friendly support team!
Frequently Asked Questions
About the GravityExport plugin
Yes, GravityExport currently requires the Lite (free) version to be installed and activated. If it's not, you will be shown messages guiding you to install and activate GravityExport Lite.
Yes! With GravityExport you can export your data directly to Excel, without having to first convert it from a CSV file. You can also export entries from multiple forms to a single file with multiple workbooks.
Yes. GravityExport includes advanced conditional logic settings that allow you to configure a report containing only the entries submitted by the logged-in user. Furthermore, this is dynamic and will update depending on the user.
Right now, GravityExport does not support scheduled Gravity Forms reporting, though we are planning on implementing this feature soon.
Yes! You can attach single entry reports to Gravity Forms email notifications.

Note: You cannot attach reports containing multiple entries to email notifications. However, you can include the report download link inside the notification email, allowing recipients to download the report with a single click.
You can't export data to an XML file. GravityExport allows you to export data to CSV, .xlsx (Excel), and PDF.
This is really, really very good! Does exactly what it has to do. Install, configure and … forget about it! From now this is part of my GF 'toolbox'.
The plugin support is just amazing! GravityExport is exactly what I needed.
Guides and Tutorials From our Blog
Learn more about GravityExport and the wider Gravity Forms ecosystem